The online world is fast growing, filling our eyes with visual clutter and our heads with conflicting messages.
As such, Dental Focus has now re-launched, in order to cut through all this with a simple and clear message. Dental Focus design and build websites with excellent return; they won't blind you with science, but instead aim to de-mystify and explain, in order to enable and empower dentists. The private online club for people 'in the know' has been closed – now anyone can join in.

To emphasize this celebration of clarity, Dental Focus has launched a new, simple and memorable logo with an icon that stands out like a beacon for the new proposition: "websites for your profit".
The icon is based on the initials 'D' and 'F' which make an elegant, unique symbol reminiscent of the pound sign and therefore reinforces the company's new tagline. Furthermore, the icon is similar to the number eight, a number considered highly auspicious and thought to bring great luck in many Eastern countries, particularly in China, where the Mandarin word for the number also means good wealth, profit and fortune.
Finally, it also suggests the infinity symbol, which relates to the infinite website options, solutions and possibilities available. Dental Focus are very experienced problem solvers, creating profitable websites, specific to the requirements of the dentist or practice, whether it is NHS, mixed, private, high end or referral practice. Not convinced? A quick look around our website will prove as much.
Check out the new 'DF' icon, and let us know what you think. Your comments are important to us!
With thanks and best wishes,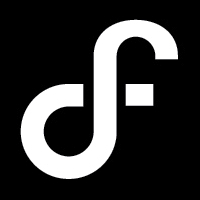 The Dental Focus team.
Tags: Dental Focus, Krishan Joshi, Website Design, rebrand, relaunch