Welcome to this week's article on Wonderful Websites Weekly. There is a great variety of dental websites to look at in this post, with a range of different styles and designs to peruse.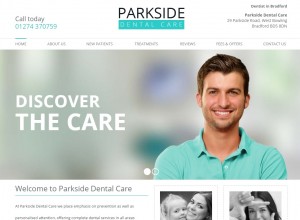 http://www.parksidedentalcareclinic.com/
This dentist in Bradford has a stunning sliding banner on their homepage which promotes their practice's caring philosophy towards their patients. The colours are simple but stylish, and there is an easy-to-use navigation for users to find their way round the website.
The practice also has a dedicated Facial Aesthetics section in the Treatments Menu – something which is really interesting for patients who may not know that dentists can help with anti-wrinkle services.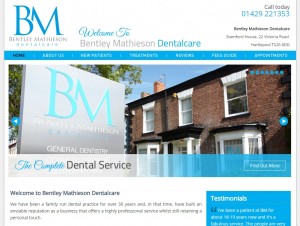 http://www.bentleymathieson.co.uk/
Class and elegance are exhuberated from this stunning dental website. Based in Hartlepool, Bentley Mathieson Dentalcare offers a range of fantastic treatments to their patients; from Invisalign braces to Dental Implants. Their website is friendly, welcoming and populated with lots of personal photos, allowing users to really get a feel for the practice before they even visit!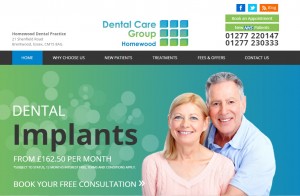 http://www.homewooddental.co.uk/
One of the Dental Care Group, Homewood Dental Practice offers NHS and Private treatments to patients looking for a dentist in Essex. As a collection of practices, the style and design is consistent with their other websites, but the personality is injected into the Team section and the Practice Gallery – where patients can get to know the People and the Premises.
Take a look at the gorgeous banner colouring on the homepage which perfectly reflects the branding of the practice.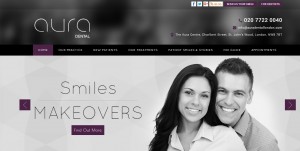 http://www.auradentallondon.co.uk/
This is one of the best looking websites in the Dental Focus portfolio, with a stylish homepage and sleek design it perfectly captures the aesthetic that would attract their ideal patients. The scrolling testimonials on the homepage are a fantastic way of exploring the patient journey, as well as creating "emotional moments" for the user.
The Send Us Your Smile form is also a nice touch to encourage enquiries.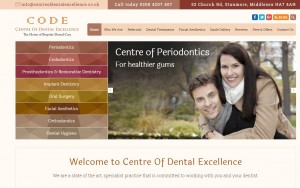 http://www.centreofdentalexcellence.co.uk/
With an amazingly talented dental team, Centre of Dental Excellence offer a range of specialist dental treatments, as well as a friendly service. Their website is clean, modern and easy to use with plenty of fascinating content about dental treatments. There is also a great Dental Referrals section, to encourage dentists to make an enquiry.
Come back for more Wonderful Websites Weekly next week!