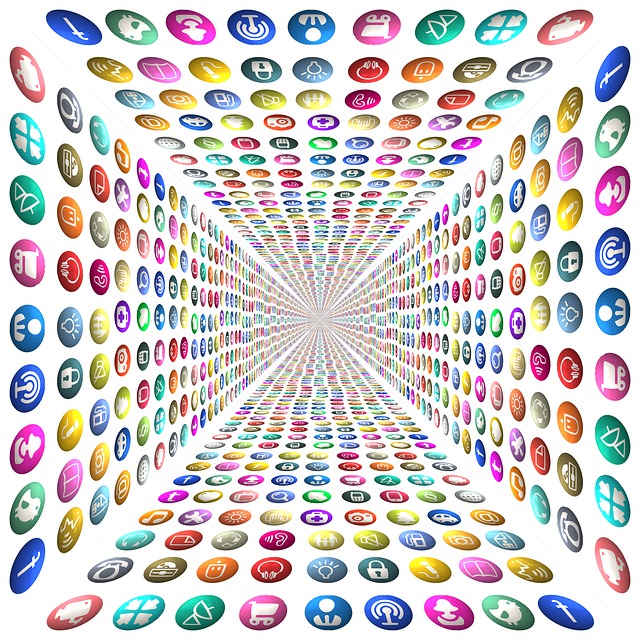 As one of the big talking points in dental online marketing, social media has the potential to be an extremely powerful tool for attracting people to your practice, and improving the relationship you have with your patients. However if left neglected a poorly run social media presence has the potential to backfire, and won't just reflect badly on your practice, but it might even send potential new patients looking elsewhere.
Before we look into the pros and cons of social media use, it's worth pausing for a moment to consider just how powerful social media really is. According to some of the latest figures, as of December 31, 2012 Facebook had 1.06 billion monthly active users with daily active users in excess of 600 million. Though these figures do of course represent users on a global scale, there can be no denying that these numbers represent a remarkable amount of the world population. If these figures aren't enough to convince you of the value to be found in social media, then consider this: if you don't have a social media presence, the chances are your local competitors do, and if they don't, they will have soon. If the Facebook usage figures tell us anything it's that social media won't be going away any time soon, and will only continue to grow and evolve in new and interesting ways.
So what's the secret to good social media management? In one word: engagement. One of the most common mistakes that many people make it to see social media just as another 'advertising board' on which to post adverts about the services that they offer. Not only is this approach rarely effective, but it does not embrace the great potential that social media, and Web 2.0 have to offer. Ask yourself this: would you follow or 'like' a page that only posted adverts about products? Probably not. At the very least you would likely disable news feed posts from that page, and at worst you wouldn't follow the page at all. So, while the people running the page 'selling' you a constant stream of adverts may think they are doing a good job, they are not taking full advantage of the social media platform as a tool for engagement.
Taking this lesson a little further, it is easy to see why so many dental practices, and dental businesses fail when it comes to social media strategy. Put simply, this is because they fail to appreciate that their customers (and potential customers) don't want to be directly sold to by a 'faceless' corporate entity. The secret then is to see your social media platform as a means for you to openly talk to patients and engage in conversations relating to dentistry, or even the local area. Has whitening been in the news recently? Why not ask your patients what they think! Seen a scare story surrounding oral health? Write a response!
When patients see that as a practice you are made up of 'real people' who are open, friendly and committed to dentistry and the local community then your online marketing will really start to gain momentum. Remember, people don't visit the dentist every day, and so won't be on your social media page every day (well, some might!), but when they do need you, you need to be there with an active and vibrant social media presence that is regularly checked and updated so any questions can be responded to straight away.
What this all ties back to is something many people in business circles would refer to as customer relations management, and building your brand online. This 'brand building' starts with your dental practice website, and then extends to your social media platforms. Just because you are taking part in conversations in an electronic realm, does not mean that these things don't matter. After all, there are real people at the other end of that phone line, and you should treat them as such. You wouldn't neglect your in-practice marketing, so why would you neglect your marketing online?
Dental online marketing is one of the most cost-effective ways of attracting new patients and can provide a fantastic return on investment that far surpasses many traditional methods such as paying for adverts in the local press, employing PR agencies and so on. Through clever use of your website and social media platforms you have a way to connect to potential new patients 24 hours a day, 7 days a week. Print methods just don't offer this round-the-clock coverage, and can't 'sell' your practice in the same effective way.
To help you online marketing efforts, the award-winning team at Dental Focus ® have all the skills and experience to help make your practice an online success. With over 500 dental practice websites to their name, and thousands of Rank 1 results for natural (organic) search, Dental Focus ® are the trusted experts to guide and support you in all your dental online marketing efforts.
For more information call 020 7183 8388, or visit www.dental-focus.com
About the author:
Alfie Jones aka the Guru is Project Manager at Dental Focus ® 'Websites for your profit'. Alfie has worked as a web designer, copywriter, college tutor and charity fundraiser in his time, and is called the Guru because he has a 'guru-like' knowledge of the web. As an expert in social media and website technology, Alfie is the first port of call for any dentist who is serious about their online marketing.