In a time where over 50,000 posts are uploaded to Instagram every minute, finding out handy tips has become a necessity to stand out from the rest. With these useful tricks, you will feel like a seasoned Instagrammer, excelling in Social Media for Dentists.
Promote your website.
A big frustration of Instagram users is that there is no option to post interactive clickable links to your website when you create a new post. However, there is a simple workaround. In your bio, you can type the URL to your website, and users will be able to simply click on it and will be taken there.
So when a post is created, it would be a good idea to drive people to your bio so they can be directed to your website.
An example is shown here: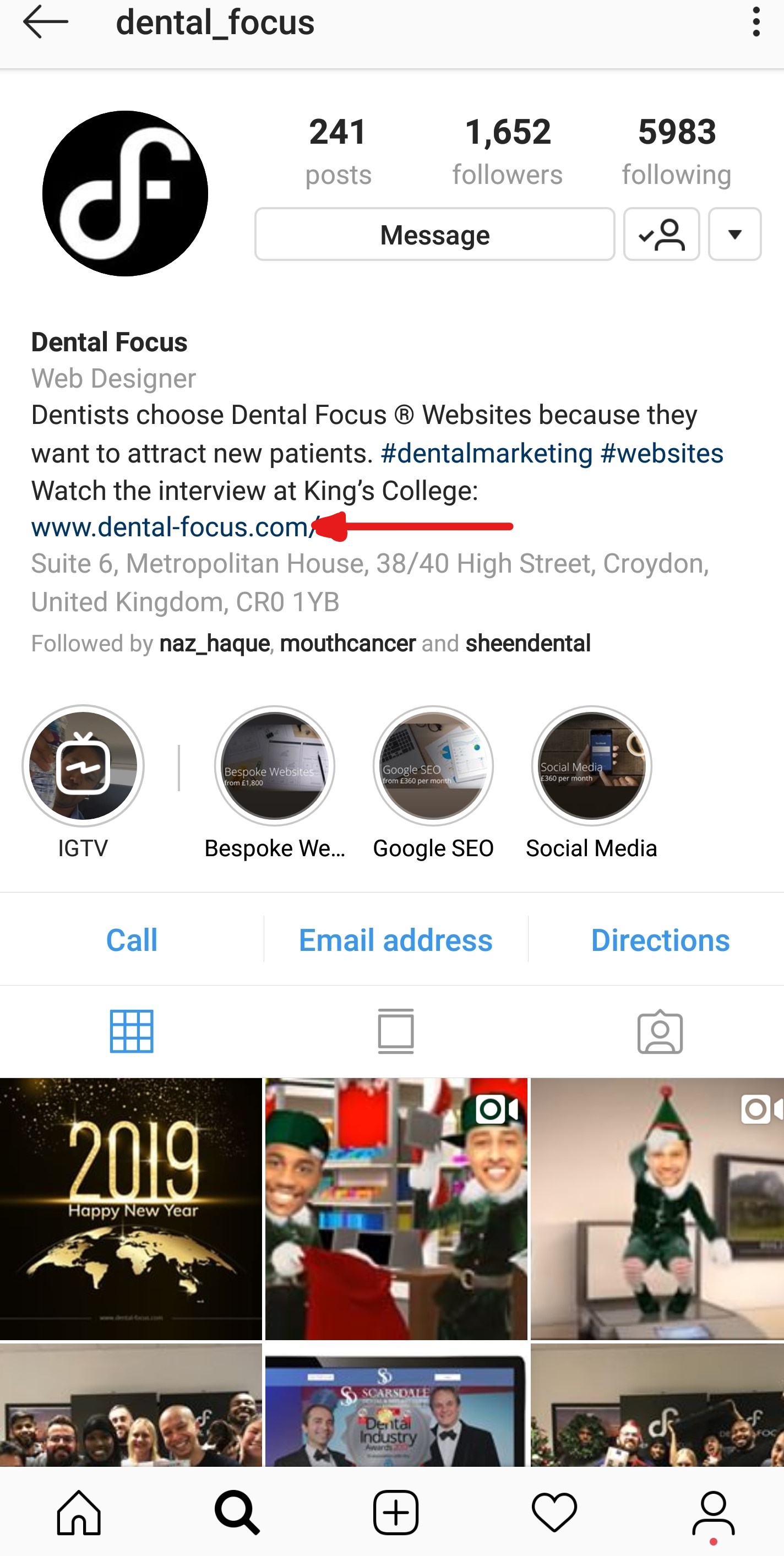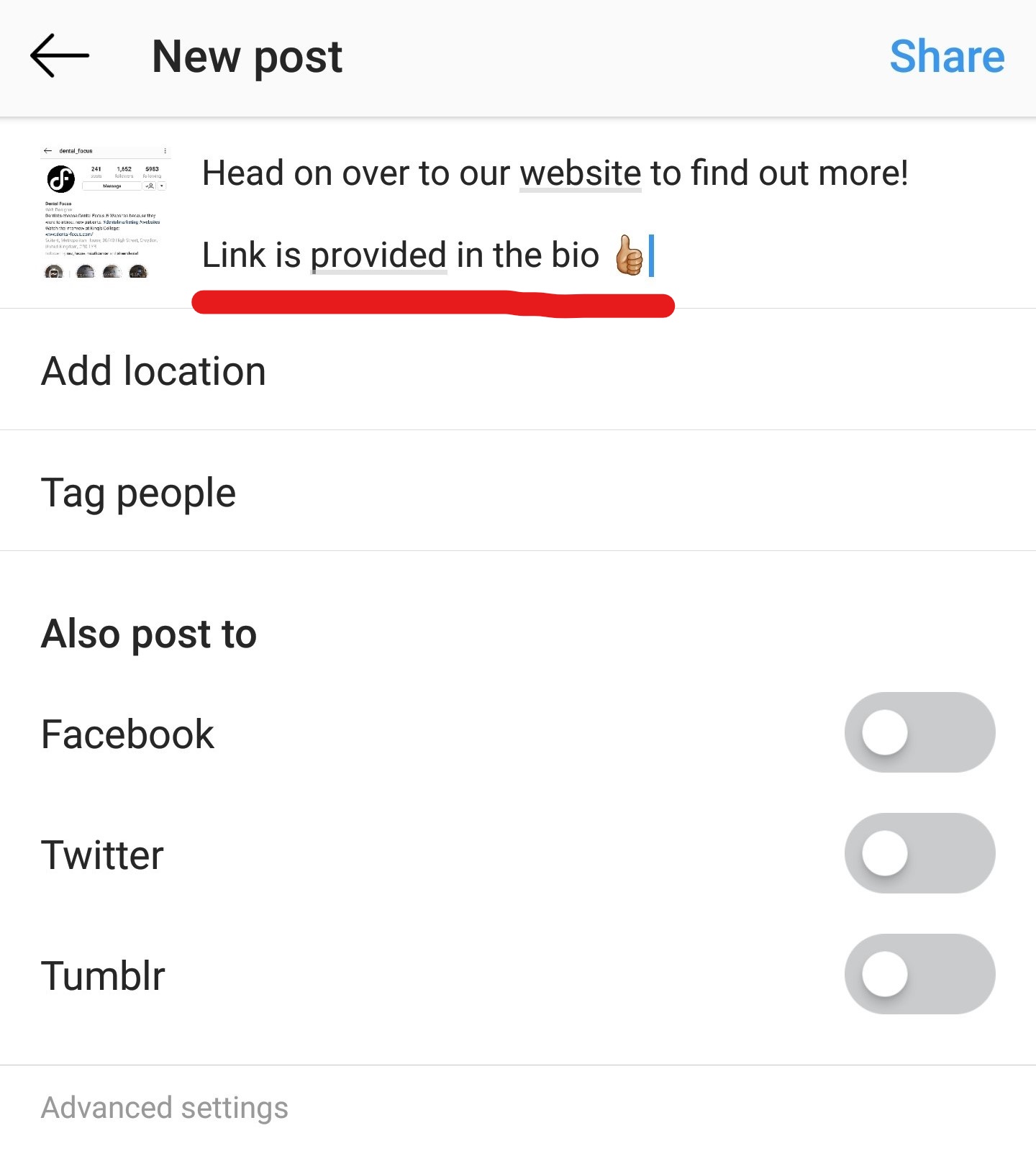 Hide your hashtags
The use of hashtags is crucial in drawing in as many users as possible, but often they look messy and cluttered. But there is a way to hide them from your followers, while still using their great functionality.
Method 1:
You can hide them under full stops separated by line breaks. This is not immediately easy to do on an iOS device as the 'return' key can only be accessed once tapping the '123' key (shown below). Once you have around 5 lines of full stops, you are free to write as many hashtags as you wish, knowing that these will be hidden.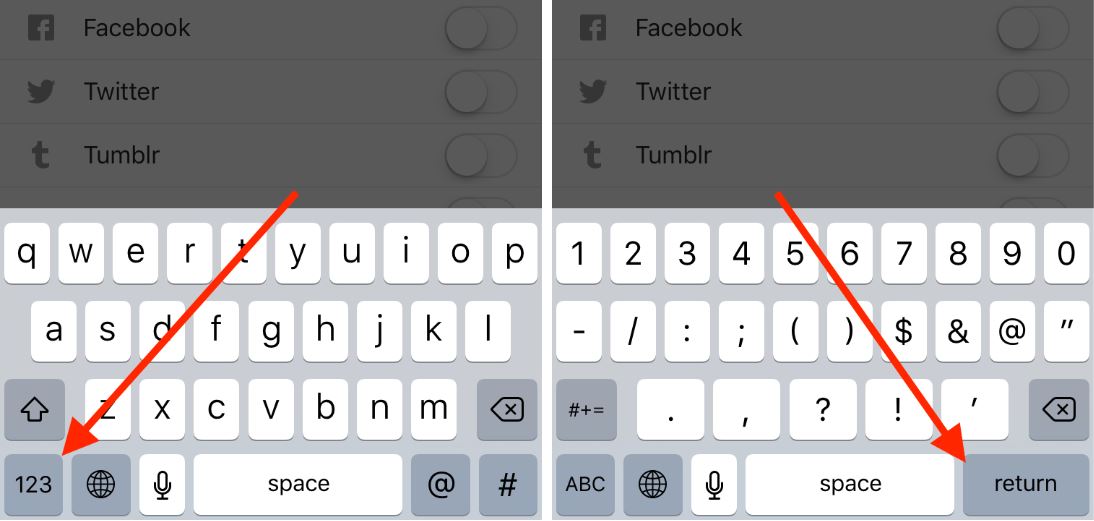 Method 2:
If you always receive lots of comments, this method may be easier. After you have posted, you can leave a comment with all the hashtags you want, and this will be buried by the other comments you will get, leaving them hidden from your followers.
Monitor your comments
It is important when using Social Media for Dentists, that your profile remains clean and professional, as well as engaging. Fortunately, Instagram has a way of policing comments. You can go to the "Options" section and select "Comments" where you will be able to toggle "Hide Inappropriate Comments" on.  Here you will be able to type specific words which you do not want to be posted on your picture.
Alternatively, you can delete individual comments which you do not like by tapping the speech bubble icon, swiping left over the text and selecting the rubbish bin icon.
If you wish to disable comments entirely for a specific post, then before you post, tap 'Advanced Settings' and then you can toggle on "Turn Off Commenting".