Ashley Latter : Dental Practice Email Enquiries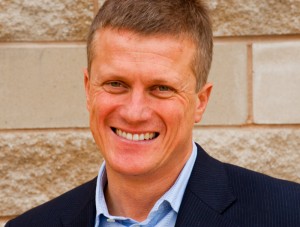 Ashley Latter, the dental selling coach, has kindly agreed for us to republish his recent articles: "Ideas on how to deal with email enquiries".
Dental Practice Email Enquiries: Part 1
I often get asked by clients what is the best way to follow up email enquiries into the Practice and in this article and next month's newsletter, I am going to share some ideas on what to do and also most importantly some mistakes that I often see, when responding to an email enquiry.
So, you have spent a vast amount of money on your marketing, Search Engine Optimization and pay per click and all of sudden you are inundated with email enquiries.  Now, how should you answer them?
For the people that know me and have been on my courses, you know how passionate I am about Communication and having conversations with clients, so my first suggestion would be to see if you can contact the client by telephone and see if you can start a conversation with the potential client and see what is the cause of their interest. To do this then you will need to have a segment of the contact page/field where you can collect their telephone number. I know when I speak to some clients, some collect them and some don't, I strongly suggest that you do.
Now that you have the telephone number, why not call the client. I know some people do not like this strategy on the basis that if people have emailed you, then they take it for granted that they want an email response. If they wanted to speak to you, then they would have contacted you by telephone. Although I cannot disagree with this, one thing that you need to be aware of, is that most people do their surfing at night time between 8.00pm and 10.00pm.  Therefore, they will take it for granted that you will be closed. I know of one client who actually answers his telephone 24 hours a day and is amazed on how many calls he receives at night time. His team don't personally answer the telephone; he has a company who answer the telephone for him out of surgery hours, so he does not miss a call. The company are called Answer4U, they are based in Nottingham on 0808 1496 865.  Incidentally I use this company and find them very efficient and I know a number of my clients are using them on my recommendation. Please mention my name if you do make contact, as they have a special agreement.
The advantages of starting a telephone conversation is that you can
1/ Build a relationship with the client better than an email. It is more personable.
2/ You can obviously find out how they heard about you. If it is a referral, or an introduction, then you know you have a red hot lead.
3/ You can ask questions and find out more information about the wants and needs of your patient.
4/ You can explain in detail what you can do for the client and how you can help them. It is obviously easier to do this by phone than in an email.
5/ You can answer any concerns, objections, reservations.
6/ Last thing and equally important, you can obviously have the opportunity to invite the client in for an appointment.
As you are reading this article, you may be thinking that contacting the client at home is outside the comfort zone.  Yes it maybe, but let me share a further two thoughts with you. The potential client has contacted you first, so they must be interested in your services. It's not a cold call. Secondly when you contact the client, you can introduce yourself and thank the patient for the enquiry and ask them if it is okay if you ask some questions about their interests. The worst thing that can happen is that the patient says no and that they want the information sending to them by email. You can then hang up, apologise and do exactly what they requested.
You have to respect your clients' wishes. Before I leave this item, I want to share another story with you that sums up the value of applying these principles, especially when you go the extra mile in building relationships.
I was delivering one of my courses in Northern Ireland two years ago and I was asked by a dentist how should he deal with email enquiries. I told him how to write a reply, but then I suggested that he should ring the client up and try to build a rapport and ask further questions on their wants and needs. This he did and he managed to speak to a patient who was interested in having three implants to replace some old dentures. She was in her late 60's and she also lived in the Republic and had found the dentist on the internet. The dentist offered her a free consultation and when he found out then patient was travelling by train, offered to pick her up from the station and bring her to the practice and take her back again.
The dentist spent a long time building a rapport with the patient, to understand her wants and needs and eventually the patient decided to go ahead with the treatment, even though it meant a day's travelling.
On each visit, the patient was duly picked up at the station and taken back. On her final visit, she told the whole team how overwhelmed she was with the treatment and final results. She also went onto say that she never experienced Customer service like it in her life. She even gave the whole team a £250 tip for all their trouble, and, of course, she introduced several friends and relatives to the practice.
I reckon 98% of practices would have probably contacted the patient by email and then never heard from the patient again and an opportunity would have gone somewhere else. Nothing beats a good conversation.
Dental Practice Email Enquiries: Part 2
In my previous article, I looked at the subject of responding to an email request after the patient has made contact with you and is interested in your services. I suggested that if you could, the best strategy was to contact the patient by telephone. However, if this is not possible, then you will need to respond by email.
Here are some suggestions on what should be in that email.
The first thing that you need to recognise is what is the purpose of the email and what is the end result that you are looking for.  Do you want your potential client to pick up the telephone and book an appointment with you?   The email is not to sell the treatment, so you need to make the email as inviting and none pressured as possible.   I often see long emails with lots of information and technical jargon. I would enclose the email with a brochure on the treatment that they are looking for and then accompany it with an email like the one below.
On the basis that the email is about getting the client to pick the telephone up, then I would keep it as simple as possible. For this example, let's imagine the client has contacted you about veneers
Dear Mr Jones

Thank you for your enquiry with regards to Veneers, it is a pleasure to hear from you.

Dental veneers can quickly and easily transform your smile.Veneers are thin shells of porcelain that fit over the front surface of your natural teeth. We can use these to improve the shape, colour and position of teeth in just 2 visits. Your teeth may be:

·         crooked

·         discoloured

·         gappy

·         chipped

·         out of alignment

Veneers are custom made and once bonded to your teeth should last 10-15 years and will not change colour overtime.

What's the next step?

At this stage it is not possible to inform you of the total cost and what is possible until after we examine you. We can book you in for a new patient consultation which is a 30 minute appointment, to include a discussion of your needs and treatment possibilities. At this appointment we will

Sit down with you and understand your wants and needs
Give a clinical examination, where we check your gums, oral cancer, teeth
We will take 2 X Rays, as well as photographs of your teeth

After this, we will then present our findings and develop a personal treatment plan for you. The fee for this is only £87.00. If you decide to go ahead with the treatment with us, then we will knock this off your treatment plan.

Alternatively, we can arrange a free 20 minute consultation for you to have a tour of the practice, meet the team and we can have a chat about your dental needs.  Please note that this does not include a clinical examination, which will be required should you wish to go on to any treatment.

Please contact the practice on (list your telephone number) let me know which consultation you would prefer and if a morning or afternoon appointment is better for you.

I look forward to hearing from you soon

Kind Regards

Stella Stevens

P.S: We now offer interest free payments and you can start the treatment for as little as £75 per month.
Let's go through the email.
In Paragraph one you are thanking the client for their enquiry – this is building rapport.
Paragraph two is informing the client about the benefits Veneers can provide and the circumstances when they help. I would keep it simple and if you do enclose a pdf brochure with the email, then you invite the client to read the brochure if they want more information.
In Paragraph three we are now informing the client that it is difficult to quote a fee until they have been examined and the benefits of making an appointment. Inform them of the cost of an appointment and list what you do. You are creating value here. I have suggested to my clients that if the patient decides to go ahead with the treatment, then you would be willing to knock this off the final bill. I think that states that they want to build a life long relationship with the patient. This has helped some of my clients improve the number of appointments being made.
Paragraph four is another option if the patient wants to dip their toe in the water and is a great way of inviting them in and meeting the Practice Manager or Treatment Co-Ordinator. The benefit of this, it protects the dentists time and also creates another avenue through to the practice. I am not a fan of giving away free appointments.
The final paragraph is inviting the potential patient to make an appointment with you. Always list the telephone number here.
As you can see at the bottom of the email, there is a ps. I am a big fan of using these; I know some people are not. They are different, underused in the UK and you get the another opportunity to give another benefit to the patient. Sometimes, the client will actually read the ps first and then read the rest of the email.
As you can see the email is simple, lists the benefits, is enticing and should encourage the patient to pick the telephone up and at least ask some questions, which is what you want them to do.
The above email has produced some good results for my clients and has encouraged the telephone to ring more often. The most important thing to do now is make sure the telephone gets answered well and the potential client visits your practice, otherwise the whole exercise would have been a waste of time.
---