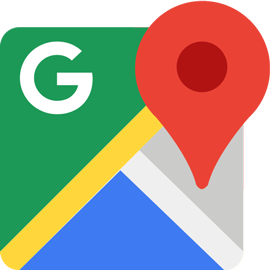 Search Engine Optimisation, or SEO, is essential for any business to attain its maximum reach. The days of flicking through Yellow Pages are over. We are now living in a wholly digital world. Nowadays, people are much more likely to search online through Google search results for their required service, especially if they are looking for a service local to them.
Your practice's digital marketing success is primarily dependent on its visibility on the first page of Google. While having a fantastic web design is great, it won't offer many benefits if the patients cannot find the website on Google. Google alone dominates over 86% of the UK Search Market, so you must be optimised for its platform.
Over 92% of searchers do not go past Page 1 of Google. So, if you're not on page 1, new patients will struggle to find you online. Also, word of mouth marketing is lost if you don't appear for your brand name online!
In some cities, Google Page 1 listings can help you average over 2,500 visitors in website traffic (per month) and conservatively bring in an extra 5-10 new patients (per month). This is why so many dental practices invest in Dental SEO Services.
So why is SEO important for Dental Marketing?
Your business needs patients who want new treatments. Patients search on Google if they need dental treatments. They've accepted this (in their mind), and that's why they are researching on Google.
If your practice website is first on Google (outside the paid ads), there's a strong chance these patients will decide to contact you. They didn't find you through an ad, so they do not feel like they are being sold. This makes them much more trusting of the dental practice. This type of marketing strategy pulls the patient to the Dental Practice instead of pushing them to decide.
These types of prospective patient enquiries not only benefit your revenue levels; they can also help your team's morale. Your team will be speaking to motivated patients, making them feel more productive and successful. Together you serve motivated patients instead of trying to sell to patients who are not interested.
Why should I choose Dental Focus for dental SEO?
As a Dental Website Marketing and SEO company, we have a team of Google SEO experts with a 20+ year proven track record in dental search terms. We have secured over 5,000 page 1 Google rankings for 500 dentists on the natural, organic and google map listings. Also, on these listings, we have managed to secure over 1,000 number 1 rankings. These results are not through paid google ads (pay-per-click) and are purely natural results based on Google's algorithm.
As a business, we understand dentistry's challenges (we've family members who're dentists), and we are fully aware of the compliance requirements when dealing with content marketing. We understand the challenges Principals, and Management teams face and that you'd rather not be bored to death writing blogs and navigating through a minefield of jargon-filled SEO reports. Why not let us get you higher up on Google so you can focus on what you love doing the most?
We've worked with all types of practices (Squats, NHS and Mixed). We've taken brand new startup practices and new websites from nowhere to globally dominate the most competitive cities. Read the case studies on the results and return on investment!
Dental SEO Verified Results
Verified 4th Feb 2021
What does SEO by Dental Focus mean for dentists?
How do we help your practice revenue grow?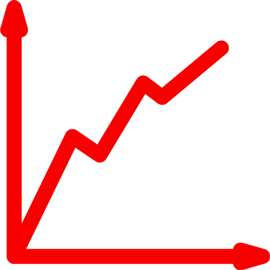 Our Seo packages include campaigns tailored to your business needs and opportunities.
We will learn about your practice capabilities regarding the treatments it offers and the clinical skills it provides.
We will then carry out keyword research to identify the right opportunities for your practice.
This includes finding out how many searches are happening in your location for your treatment, if your current SEO provider isn't doing this for you, ask yourself what you are aiming for?
Once we have decided the keywords for your dental SEO campaign, we will audit your dental website and improve your website performance, keyword content, optimisation and speed.
We will optimise your Google My Business listing and publish SEO blog articles on your social media (if you wish).
We build your authority and visibility and help you dominate Google with our proven online marketing strategies.
On all campaigns, you are looked after by a dedicated Expert SEO Campaign Manager. They will provide you with simple monthly reports presenting how many emails and phone calls you have gotten from your SEO marketing investment.
If you're serious about growing your business and ready to get started, you can secure a complimentary consultation with our Head of Search Marketing, Naz Haque.