Raheem Syed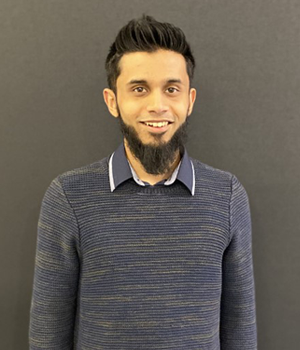 Hi, I'm Raheem, the Operations Executive at Dental Focus. It's my job to make sure that all the operations of the company are running smoothly, and to ensure all the systems are correctly adhered to.
I currently study Mathematics and Statistics at the Open University, after doing a foundation year of Neuroscience and Psychology at the University of Manchester and completing a Diploma in Arabic at the University of SOAS. I enjoy expanding my knowledge as much as possible to help me develop well-rounded skills.
My areas of focus are:
Creating and maintaining existing systems
Completing audits for the managers
Conducting reports with statistical analysis
Assisting with preparation for events and shows
Ordering competition prizes and office supplies
Outside of working and studying, I entertain myself by playing football, as well as competing in board games, card games and computer games with my family and friends. I like to keep up with the latest technology trends and I also eagerly follow superhero films and comics.
‹

Back to Award Winning Team