Dental Marketing at Warwick University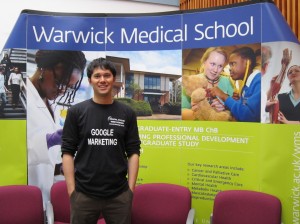 Yesterday, I held my 2nd "Master Class" at the University of Warwick for their Dental Implant MSc students. There were 11 dentists at last week's workshop and 18 dentists at today's session.
I spoke about "the Wow website" and how to create "a website that finds you"!
– the 3 main ways to dominate the 1st page of Google with multiple rankings to find your targeted audience, over and over again.
– the importance of YouTube and tagging
– the dangers of Facebook and Twitter
I then gave the class a choice between having a hands on session on either YouTube or Google. Last week they voted for YouTube, how take effective videos, upload and rank them for dental keywords. Today, the group wanted to rank at the top of Google for FREE… so I showed them how. Well, here's what some of them had to say!
A fun, interactive workshop unfolded with everyone setting up Google accounts and registering their dental practices on the Google Local Business Listing to achieve a top 1st page ranking!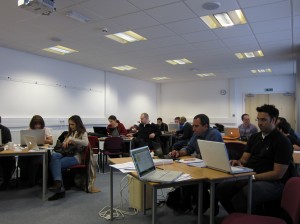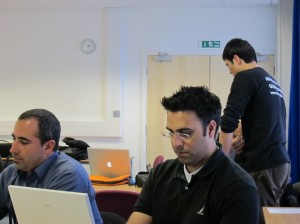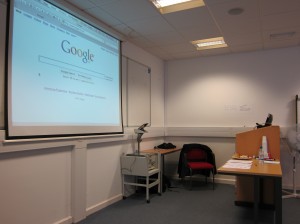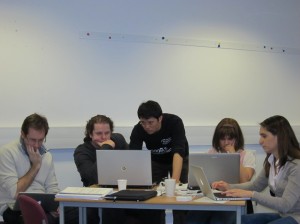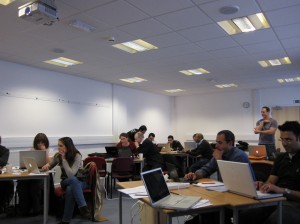 Krishan Joshi is "the Master" at Dental Focus Web Design. We'd love to hear from you and have a discussion – please leave a comment and rate us!

And remember to subscribe to our blog by e-mail so you can get all our dental marketing ideas immediately – the Internet Marketing Secrets of "WOW websites that find you and convert you!"

If you would like some free advice, Email Us or call 020 7183 8388.
---