Instagram for dentists – Instagram bios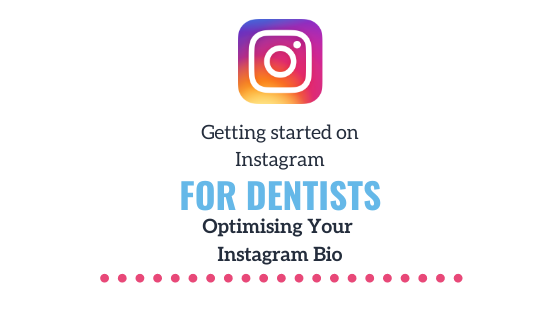 When it comes to Instagram, first impressions are everything. If you want to grow your Instagram organically and gain the right kind of followers for your practice, your potential followers need to know exactly who you are, what you do, and why they should care. 
Your Instagram bio is one of the first things people see when they land on your page, so make sure your bio captures your visitors' attention from the start. 
Here's what you'll want to include in your bio to get more Instagram followers: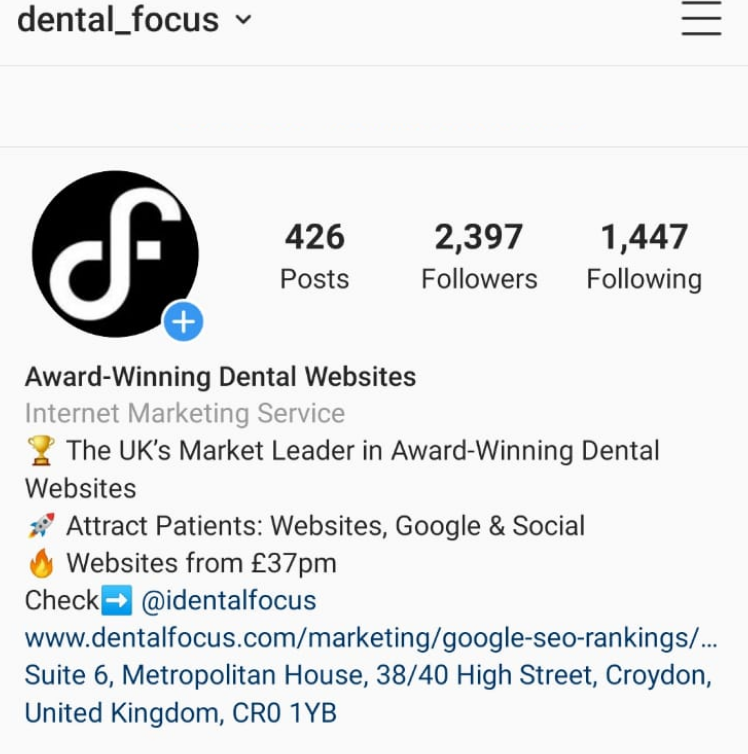 Headline & Keyword
State the practice name and a keyword that describes who you are. Adding a particular niche or interest in the headline helps users get to know and understand your practice.
The headline is also searchable, so make sure you choose a keyword that your followers would associate with your page to increase organic traffic.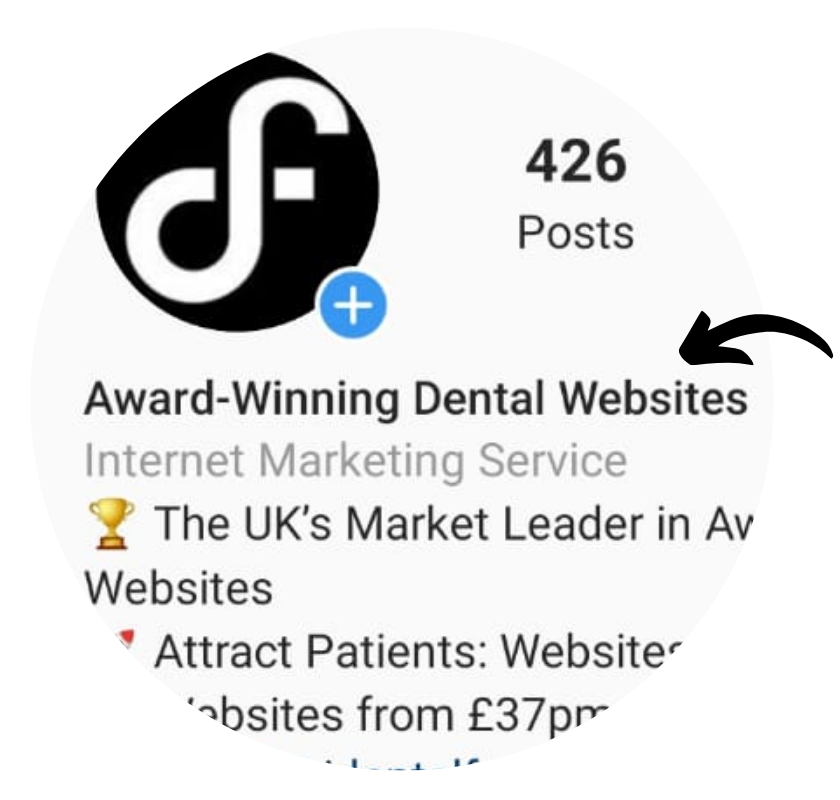 Body section
The body section is where you'll put the majority of your description. Be sure to use the brand's voice, keep it clean, organised and with a bullet point format to describe who you are.
Be sure to include a line that gives your page credibility. This can be a feature in a publication, a certification you've achieved, or a social cause your brand gives back to.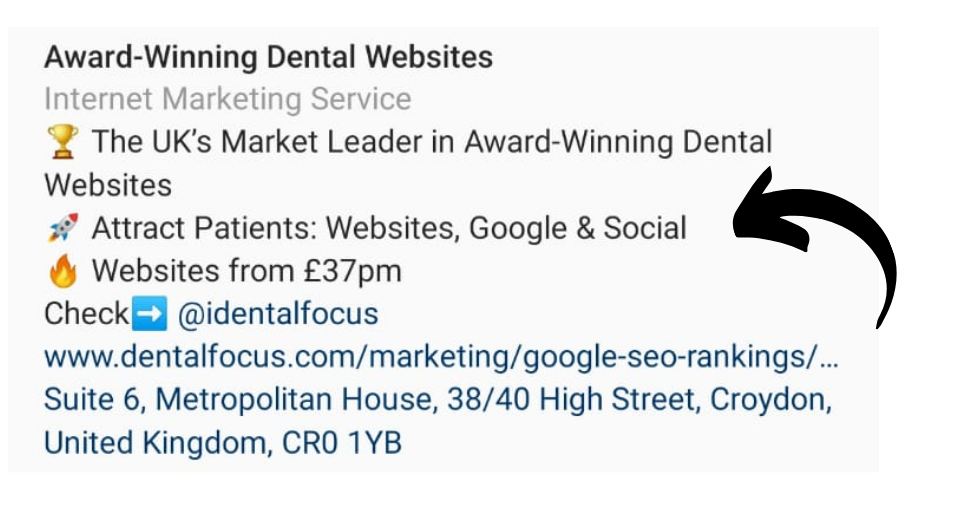 URL
This is the only section you have to place a link on Instagram, so use it wisely. Typically, you'll want to provide a direct link to your website, blog, or specific landing page that coordinates with your call-to-action.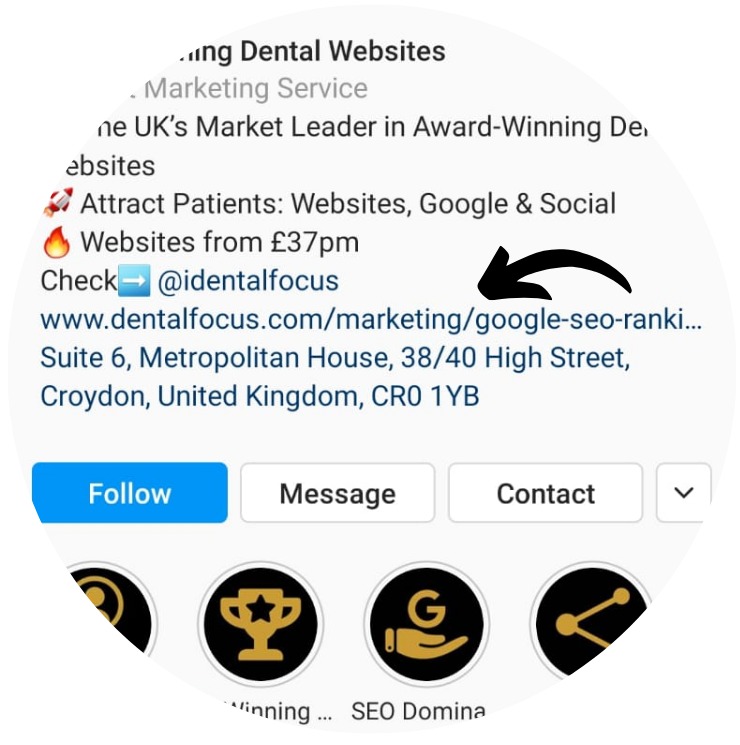 Entice the click
Try adding some emojis to really catch the eye of your followers and drive them to your website.
Add a call-to-action button so users can easily contact you!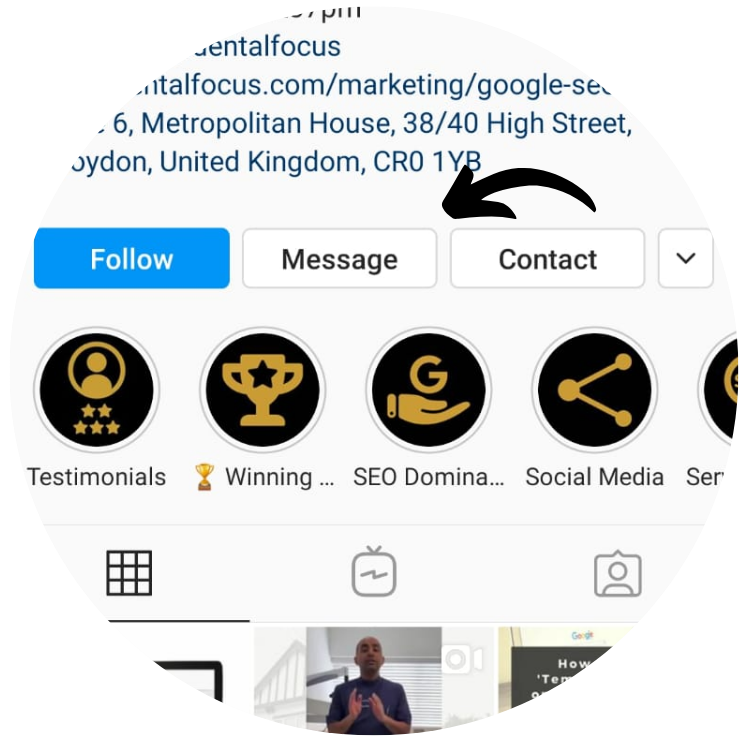 The following are the action buttons you can include: 
– Email
– Message
– Call
– Book 
– Reserve 
---