The mobile web – why having a mobile website is crucial to online success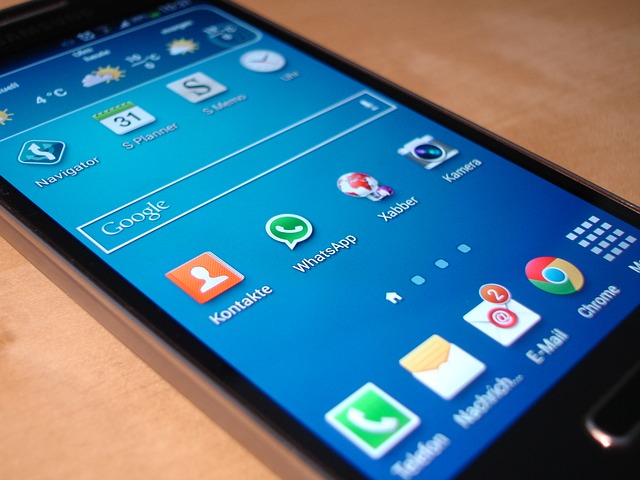 Mobile technology is everywhere these days, and is continuing to grow with each passing year. According to the U.N., out of the world's estimated 7 billion people, 6 billion have access to mobile phones.[1] If this figure wasn't astonishing enough, Ian Carrington of Google has said that there are now 'more people on earth that have access to a mobile phone, than have access to a toothbrush'.[2]
A startling statistic I'm sure you will agree, and one that has a significant implication for the way you market your dental practice to patients. This is because many people nowadays will use their mobile phone – or 'smartphone' – to surf the web. So, while it is still essential that you have a dental practice website, it is also just as important that your website is 'mobile-friendly'. If it is not, then you stand to miss out on the many people who now prefer to search for services such as dentists online using their mobile device.
What the research tells us
At Dental Focus ® 'Websites for your profit' we've conducted our own research into mobile websites and the traffic our clients receive from mobile devices such as smartphones and tablets. Our research tells us that on average 1 in 3 of your website visitors are now using a mobile device, and this figure is fast approaching 1 in 2. So not only do we know that more people are now using mobile devices to surf the internet, we also know that more people are using them to search for dental practices online.
This is important as it means there is no better time to embrace the mobile internet. If you're website isn't already mobile-friendly then now is the time to upgrade so you are in the best position to take advantage of the growing market for websites that are quick and easy to navigate from a mobile device.
Secrets to success
If a patient is searching for a dental practice on-the-go, then they will have a very short attention span. This means they have different requirements to desktop users, so need a website that caters specifically for their needs. Ideally your mobile-friendly website should auto-detect that the patient is on a smartphone or tablet and then show a special mobile version which loads quickly and is optimised for the screen size with just the right of information.
Speed and ease of use are two incredibly important factors here. As consumers, we are impatient at the best of times, but if a patient is searching for a dental practice then they are going to want to see almost instant results. Therefore it is absolutely essential that your website is simple, fast loading and easy to navigate. If it isn't then many patients may be tempted to move on and search elsewhere.
Six key pages
For the perfect fast-action mobile website, you will need six pages. These pages should include a home or welcome page, an appointment form, and information about your dentists and members of your team. There should also be a treatments menu, a 'fees and offers' page, and finally a page for patient testimonials. If your mobile website has more than these six key features you will run the risk of bombarding the reader with too much information and too many menus to navigate on a small screen.
Remember, creating the perfect mobile-friendly website is all about giving patients the information they need as quickly and simply as possible. Because they are 'on the go' they have less time, and will so also appreciate easy contact features such as 'click to call' telephone numbers and 'click to find' addresses linking to Google maps for directions.
Marketing matters
Social trends are changing. For a number of years now the internet has been the single most cost-effective way of marketing for dental practices. The good news is it still is, however more people now prefer to surf the web 'on the go' than on their desktop computer. This trend is so significant that mobile internet will actually overtake fixed internet at some point this year.[3]
All of which means that if your practice doesn't have a mobile website, you may well miss out on attracting new patients. Not only that, but if your competitor has one but you don't, then these patients are much more likely to book with them than with you. This means you will be losing out on two fronts: the missed opportunity of the new patient, and the business lost to your biggest rival.
To help you make the most of your online marketing efforts, contact an experienced online marketing team today to see how you can make your dental practice an online success.
For more information call 020 7183 8388, or visit www.dental-focus.com
About the author:
Alfie Jones is the resident Mobile Web expert and Sales Manager at Dental Focus ® 'Websites for your profit'. Alfie has worked as a web designer, copywriter, college tutor and charity fundraiser before finding his niche with the team at Dental Focus. As an expert in social media and website technology, Alfie is the first port of call for any dentist who is serious about their online marketing.
---
[1] 'More People Have Cell Phones Than Toilets, U.N. Study Shows', Time.com, 25th March 2013 <http://newsfeed.time.com/2013/03/25/more-people-have-cell-phones-than-toilets-u-n-study-shows/#ixzz2pdawgps3> [accessed 6th January 2013].
[2] 'More Mobile Phone Access Than Toothbrushes, says Google', Mobile Marketing, 21st October 2012, <http://mobilemarketingmagazine.com/more-mobile-phone-access-toothbrushes-says-google/#ZoDQuiITk7JQfDQt.99> [accessed 6th January 2014].
[3] 'Mary Meeker: Mobile Internet Will Soon Overtake Fixed Internet', GigaOM, 12 April 2010 <http://gigaom.com/2010/04/12/mary-meeker-mobile-internet-will-soon-overtake-fixed-internet/> [Accessed 6th Jan 2014].
---