The WAC 2010 World Aesthetic Congress
Are you looking for a Dental Marketing seminar that will inspire and empower your dental practice team?
If you were not one of the 200 over delegates who sat in on my Dental Web Marketing Secrets talk at this year's Dentistry Show at the NEC in Birmingham then you really missed out on one of the highest rated dental marketing lectures! Read Ian Reynold's email to me today…
Hi Krishan,

I thought you would appreciate receiving any feedback we could gather on your lecture at The Dentistry Show.

From feedback ratings given by delegates out of 5, your average score was 4.76 for Presentation and 4.81 for Communication. (5 being excellent)…

Some great scores!

Astounding….

Kind regards,
Ian Reynolds

Senior Show Manager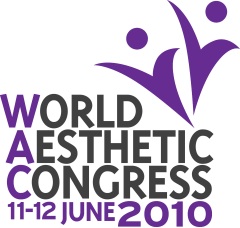 Don't fear. The good news is that I'll be speaking again… and again… and again… 🙂
But the sooner you get a chance to listen to my "empowering" talks, the faster you'll be able to make a BIG difference in the way you do your dental marketing.
I'm talking next at the WAC 2010 – World Aesthetic Congress, Friday 11 June 2010 @ 2pm on "Website conversion and Google rankings in a web 2.0 world".
And I promise to reveal brand new dental marketing ideas and secrets!
Krishan Joshi is "the Master" at Dental Focus Web Design.

Remember to subscribe to our blog by e-mail so you can get all our dental marketing ideas immediately – the Internet Marketing Secrets of "WOW websites that find you and convert you!"

If you would like some free advice, Email Us or call 020 7183 8388.
---