Dental Marketing on Google Places
Google Places : the new name for Local Map listings
In April last month, the Local Business listing was officially renamed Google Places. Over the last few years, Google has allowed any dentist with or without a dental practice to register their details for free and have the opportunity to rank at the very top of Google page 1 for location based searches with listings appearing next to a map showing local results; listings link directly to your dental website if you provide a web address otherwise they link to your Google business information page containing the description you submitted or details picked up across the web that Google finds and relates to you i.e. reviews, photos, videos, web pages, etc.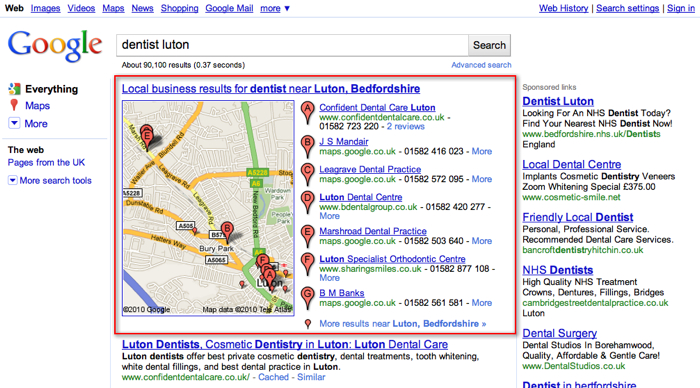 Google Places is the new name given to a well-established, free service that is now just starting to be monetized. The general workings will remain the same, registering a dentist website will continue to be free and rankings will continue to be uninfluenced by money. However, your dental practice marketing will be able to gain greater prominence with e-bay style description Tags under your listing for a monthly Google fee.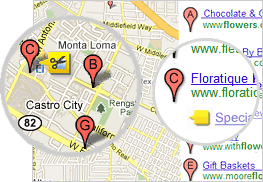 Tags are yellow markers that allow dentists to promote important aspects of their businesses. Scroll over Tags on Google or click on the sponsored link to view coupons, photos, or other select features.
It's going to be a catch-22 situation in which the first dentist that wishes to stand out will create psychological pressure on all local businesses to follow suit and if everyone has enhancement tags then nobody stands out in the end. Thus the only winner will be the billion-dollar search engine giant. This is only just starting to be rolled out in a few states in America so watch this space!
Krishan Joshi is "the Master" at Dental Focus Web Design.

Remember to subscribe to our blog by e-mail so you can get the latest dental marketing plan immediately – the Internet Marketing Secrets of "WOW websites that find you and convert you!"

If you would like some free advice, Email Us or call 020 7183 8388.
---