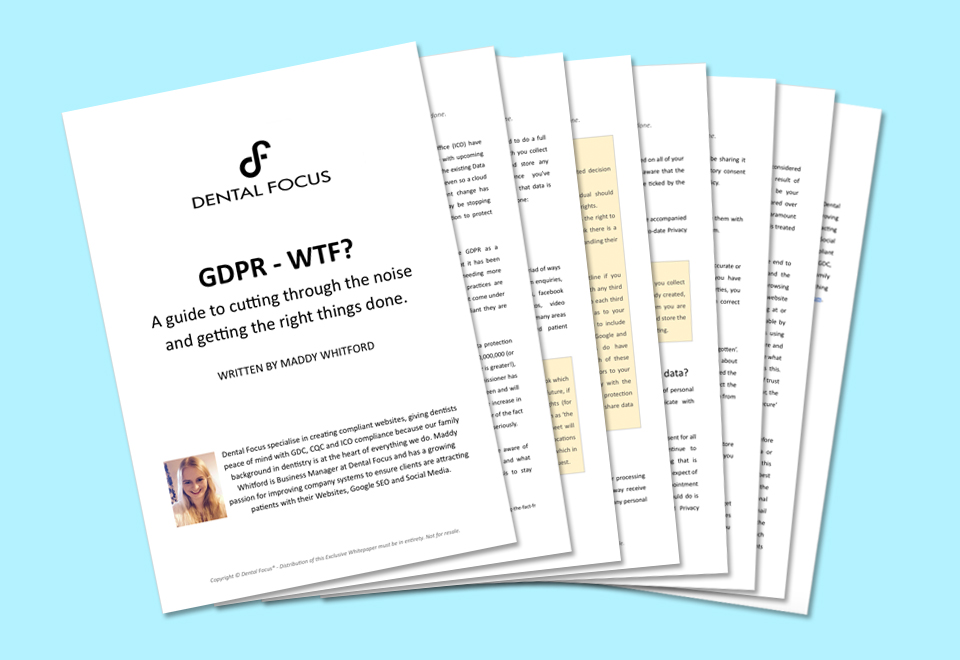 GDPR – WTF?
Download the FREE Dental Focus White Paper to understand what GDPR is and how to take the steps to cut through the noise and start getting the right things done.
Find answers to questions such as:
– what is GDPR?
– who in my practice should be aware of the new regulations?
– why should I make this a priority?
– what do I need to do with my existing data?
– what do I need to do differently moving forward?
– what is the best practice for total compliance?
Download the White Paper here.