Have you heard of Instagram TV?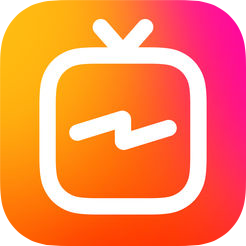 If you weren't aware Instagram has recently reached one billion monthly active users, up from 800 million in September 2017! [Source] Congratulations Instagram!
As the rise in monthly active users for Instagram continues, so does the platforms continuous developments and pioneering launches. The most recent being the launch of Instagram TV or IGTV. This is a platform for Instagram users to have their own TV channel with videos that last longer than the traditional 60 seconds.
The launch of IGTV was driven by younger audiences spending less time watching actual TV, so Instagram is capitalising on the opportunity to bring a TV experience to the mobile phones of their audiences, all within one platform.
You may be wondering how to capitalise on this feature for your dental practice? There are already early adopters who have jumped at the chance to create their own television programme about their daily lives and behind the scenes of their dental practice.
Even Dental Focus is getting involved with IGTV with more content on the way.
Follow us on Instagram and check out Krishan's adventures in Australia!
Dominic Haslam
Campaign Executive/Social Media Guru
Have you seen the latest Dental Focus videos on Youtube or Facebook? Click Here
You can Call, Text or Whatsapp me on 07851 749480!
---