New Facebook page updates! 4 essential changes to be aware of..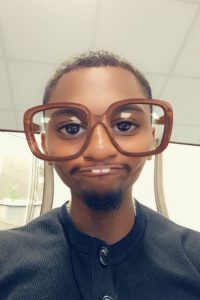 If you have a Facebook business page you may have received a notification about impending changes to its layout. Don't be alarmed, these updates are being made in favour of local businesses to maximise their exposure and utilise word of mouth!
So what's new?
Recommendations
This is a new way for users to leave a review of your practice which can now include text, images or business tags. Recommendations will feature prominently & add to the credibility of your practice.
In case you were wondering how to combat fake recommendations, Facebook will give page owners the ability to report fraudulent, spam or paid for recommendations!
Business Tags
The biggest difference between a review and a recommendation is the business tag. Tags are a new way of understanding what a practice/business is known for and categorising searches.
An example is a question such as "Just lost a tooth! Looking for an emergency dentist nearby! Any recommendations?"
With this, your practice has the potential to appear as a recommended business on a map assuming you have the relevant tags.
Action buttons
Pages will now have a set of prominently featured action buttons giving patients more opportunities to interact with you. For example you could have a button that enables a patient to book an appointment, send a message or write a recommendation. These buttons really benefit users on a mobile device because they reduce the number of steps to take an action.
Functionality
Visibility of page stories has improved to encourage more usage from brands. Stories can now be viewed on the business page by tapping the profile image.
It's still too early to determine the specific benefits these updates will have but I will be keeping a close eye to see how they contribute to the growth of a page in the coming months.  
Follow us on Instagram and check out the latest content from Dental Focus!
Dominic Haslam
Campaign Executive/Social Media Guru
Have you seen the latest Dental Focus videos on Youtube or Facebook? Click Here
You can Call, Text or Whatsapp me on 07851 749480!
---