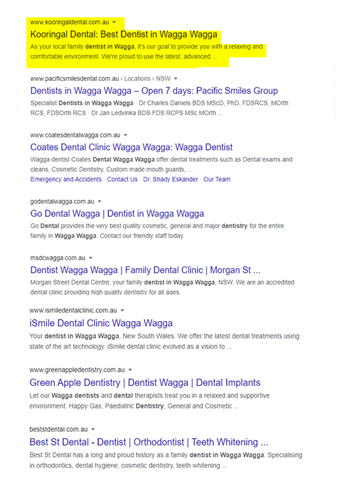 Google Ads for Dental Businesses
When you need to find something online, where do you go first?
You go to Google. More precisely: you go to the first page of results in Google. There is no page two when it comes to Google searches.
And 93% of Australians do the same exact thing.
How do Google Ads work?
Google Ads is an auction in which you bid for your advert to be provided as part of a relevant search.
Success is based on how much you are willing to bid for each:
keyword
Location
Relevance
Searcher's past browsing history, and
The intent of the search.
The table below provides an overview of intent derived on keywords and search terms: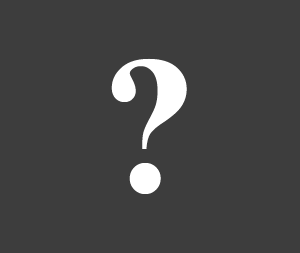 Q: How much budget do I need for Google Ads?
A: To answer this, we need to determine what your practice goals are. After that we can give you an informed Google Ads budget.
Q: Is SEO or Google Ads a better strategy for Google rankings?
A: If you goal is to immediately increase traffic to your website, then Google Ads can provide this. SEO (Search Engine Optimisation) is a better long-term strategy to improve the overall organic rankings of your website. At Dental Focus Marketing we can help with either approach or a targeted mix of both.
Q: Do people really click on Ads?
A: Yes! A recent survey showed that up to 49% of participants clicked on an Ad as the Ad was relevant to their query, concern or intent.
Q: How long does it take to get started?
A: Once your strategy is agreed, Google Ads can typically be created and active within 24 to 72 hours. This is the time that Google takes to approve Ads.
Q: Why use Dental Focus Marketing to run my Google Ads?
You can of course run Google Ads yourself. However, at Dental Focus Marketing we have trained Google specialists who can optimise Google Ad strategies for you: focussing on your real needs and intents and identifying where Google Ads can be best deployed.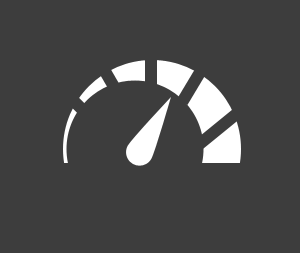 Request a free 'Performance Forecast for your practice'
What you'll get:
Estimation of the expected amount of traffic
Expected results for Google Ads based on historic Google data
An idea of what to expect when running Google Ads for the first time
If you already have an existing Google Ads account with access to historical Pay-Per-Click (PPC) data, then PPC forecasting is easier. We'll understand what your metrics are:
Costs per new patients
Click through rates
Bid amounts for your area
Understand what other practices are advertising for in your area