Facebook; how social media for dentists can change the success of your surgery
Facebook is undoubtedly one of the largest social media platforms in the world, as it has over 2.8 billion active users engaging with it every month. With such a vast user base, Facebook offers an excellent opportunity for businesses like dental surgeries to reach out to potential patients and increase their marketing efforts. And, as it is a practically free platform, that's even better!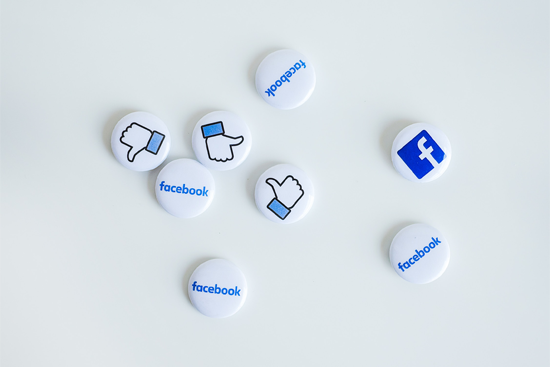 Our team at Dental Focus knows how social media for dentists works and can use Facebook, Instagram or any other social media platform of your choice to help promote your brand and build your presence online.
So, here are some ways that our team can use Facebook and social media for dentists, in general, to help your surgery boom online and attract more patients.
Creating a Facebook Business Page
The first step to utilizing social media for dentists is to make a business page. This can be done on Facebook, and the page should include all the necessary information about your practice, such as your address, phone number, services, and business hours. By creating a business page, you can increase your online presence and build a strong reputation on social media.
Sharing Information About Your Services
Facebook is an excellent platform for sharing information about your services and, as this can be done via shares, the information is more accessible to those who look at the page. Our team can post about your dental services, including general dentistry, cosmetic dentistry, and orthodontics, to educate potential patients about the various treatments you offer. We can also post about any specials or promotions you may be running, such as discounts on teeth whitening or Invisalign treatments.
Responding to Patients' Queries
A big part of the Facebook business experience is the engagement from those who are looking at your page. As Facebook allows patients to ask questions directly on your business page, by responding promptly and professionally, you can build a good relationship with your patients and show them that you are available and approachable. This can help build trust and confidence in your practice.
Using Facebook Ads
Facebook offers an advertising platform that can help dental surgeries reach a larger audience. By targeting specific demographics, such as age, gender, location, and interests, you can ensure that your ads reach the right people. This can help increase your visibility and attract more patients to your practice, and, of course, our team can monitor and adapt the success of this marketing approach.
Sharing Patient Testimonials
Sharing positive patient testimonials on Facebook can help build credibility and trust with potential patients. By showcasing satisfied patients' experiences, you can demonstrate the quality of your services and show that you are dedicated to providing excellent patient care.
Sharing Educational Content
Sharing educational content about dental health can help position your practice as an expert in the industry. By sharing articles, infographics, and videos that educate patients about dental health and hygiene, you can demonstrate your expertise and commitment to patient education. This also provides your surgery with the ability to answer queries that your potential patients will have about these treatments, too, thus encouraging those on the page to undertake them.
---