Five queries about dental SEO answered by our team at Dental Focus Marketing
As the world becomes increasingly focused on the internet, more and more dental practices are turning to search engine optimisation (SEO) to improve their online presence and attract new patients. However, there are many questions that arise when it comes to dental-based SEO for dental surgery owners.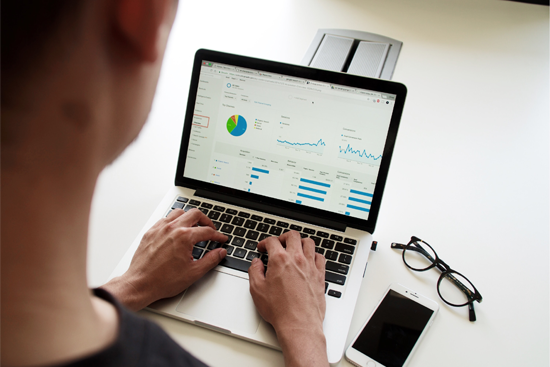 Luckily, with our team's expertise in this area, when you choose to work with us, you will be getting the best dental SEO that money can buy!
Want to learn a bit more? In this article, we'll answer five commonly searched questions about dental SEO, so you can get an idea of what we do.
What is SEO for dental surgeries?
Dental SEO is the process of optimising a dental practice's website and online presence. This involves making over various elements of a website, including its content, keywords, meta descriptions, and backlinks, to help search engines like Google better understand what the website is about and improve its ranking.
What are some effective dental-based SEO strategies?
Some effective SEO strategies that our team uses includes things like keyword research, where we conduct keyword research each week to identify the most relevant words to use on your blog. We also create high-quality and informative content that uses relevant keywords and provides value to your audience.
In order to optimise your website for nearby or local searches we include your location in your website's content and metadata. It is imperative too that we ensure your website is optimised for mobile devices since many people use their smartphones to search for dental services. If this isn't the case you will lose valuable contacts and searches.
In order to build confidence in your practice it is also important to use high-quality backlinks from other reputable websites to improve your website's authority and search engine ranking.
Of course, as we are now in 2023, we are also incorporating voice searches into our SEO effort, as well as AI.
How can my team track the success of dental-based SEO efforts?
You don't need to! When you call our team at Dental Focus, we will do this for you and will keep you informed on the best marketing techniques that we have used, and we will always provide you with our 2 cents as to which option we feel is best for your surgery. Of course, one way you can see the SEO work beginning to pay off is with the growth of your patient list and more enquiries about your team's services.
How long does SEO take to work?
It can take several months to see results from dental-based SEO efforts since search engines need time to crawl and index your website's pages. However, consistent and strategic SEO efforts can lead to long-term improvements in your website's visibility and search engine ranking. This will also vary based on where your surgery is located; if the keywords related to your location are in a city, it will likely take longer for the results to be seen.
Can I do dental-based SEO on my own, or should I hire an SEO team?
While it's possible to do dental-based SEO on your own, it can be time-consuming and challenging to stay on top of the latest SEO trends and techniques. Hiring a professional SEO agency or marketing team like ours at Dental Focus can help ensure your website is optimised effectively and that your SEO efforts are aligned with your overall marketing strategy. So, for more help in getting your dental surgery onto the first page of Google, call us today!
---