Muna Musse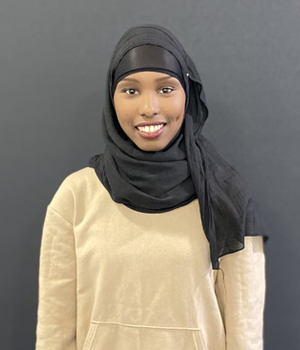 Hi, I'm Muna and I am a Website Marketing Executive with Dental Focus. This involves supporting with website maintenance, Search Engine Optimisation and Social Media plans.
I graduated from Middlesex University with a BSc Honours Degree in Psychology with Marketing. This increased my passion for marketing and has allowed me to gain both theoretical and practical knowledge.
My areas of focus are:
Providing website updates, maintenance and developments
Social Media Services
Search Engine Optimisation (SEO)
Expanding and maintaining reliable relationships with clients
Maintaining website compliance standards (GDC, CQC and ICO)
In my spare time, I enjoy socialising with family and friends. I love going to the cinema and reading books. Due to this, I am a founder of a Book Club which allows members to meet and discuss books, expressing opinions, likes, dislikes etc.
‹

Back to Award Winning Team