Dental Focus Case Study: Dr Wyman Chan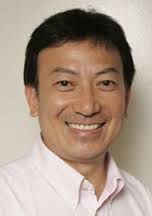 In the competitive world of online dental marketing, it can often be a challenge to develop a website that really stands out from the crowd. Having had a practice website for many years, in 2010, Dr Wyman Chan of Smile Studio London decided it was time for a change. He approached the team at Dental Focus ® 'Websites for your profit' and worked with them to create a fresh new website to attract new patients and showcase his work. The results speak for themselves: www.drwymanchan.com is a striking example of innovative website design in dentistry, drawing on design features from a range of different markets to create something that is both appealing to patients and truly innovative within dentistry.
'I've had my own website for over ten years,' says Wyman. 'But about three years ago now I decided it was time for a change. This led me to Dental Focus ® – a team of online marketing experts who work exclusively in dentistry. Having seen some of their work, I was confident that they were the right team to work with to create my new website and I had got to know their Founder Krishan Joshi over the years so I knew they were a team I could trust.'
To get the project underway, Wyman and his PR & Social Media Director Amy Cuthbertson worked with Dental Focus ® to develop concepts for the new website, while Amy also developed some unique artwork for the project.
'The plan right from the very start was to create a very striking design that looks different to all the other dental practice websites out there,' continues Wyman. 'Amy also worked together with Dental Focus ® on the concept artwork and the design. Together we had a lot of input on the final website design – everything from the font and the general "look" and feel of the website to the content.
'Once the initial design had been completed we were shown examples which we looked at and provided feedback on. Changes were then made to the design until we were all completely happy and satisfied that the website looked exactly as we wanted it to.'
Visitors to www.drwymanchan.com will notice that the website looks unlike almost any other dental website out there. The eye-catching yet minimalist landing page draws attention first to the stunning model, and then to the special offers on whitening. Slogans are also another important feature of the website, with phrases such as 'wear yours with pride' and 'your best accessory' complementing the model photographs that helps to build a brand identity that brings words such as 'elegance' and 'beauty' to mind.
According to Wyman, the design has been crucial to helping him grow his practice brand:
'One of the first things you notice about the new website is that it's very different to any other dental website. This is because it draws on design concepts from outside of dentistry, such as the cosmetic product market. This has helped us to establish a firm brand identity for the service that we can provide.
'So far the feedback we've received has been very good indeed. Patients even come in and comment on the design – they say it looks nice, professional and elegant. They particularly like the fact that it's so clear and easy to read.'
Though the main design of the website has now been completed, there is still much work yet to do. As Wyman is keen to point out, a successful website should always be a constant work-in-progress.
'Now the website has been launched we're working very hard to boost our Google ranking,' says Wyman. 'As part of our efforts to boost our Search Engine Optimisation (SEO) Amy is writing blogs for our website, and we post at least five a week. We are also working closely with Dental Focus ® to develop other ideas to draw visitors to our site and so push our website up the page rankings for key search terms such as "London Tooth Whitening". It's hard work, but we're getting there!'
To help you make the most of your online dental marketing efforts, it pays to trust the experts. Dental Focus ® 'Websites for your profit' are an award winning team with over 500 dental practice websites to their name. Whether you need help with social media, SEO, or you'd like to create a brand-new website from scratch, the team at Dental Focus ® have all the skills and expertise to help make your practice an online success. As Wyman concludes: 'Dental Focus ® are very professional, very helpful – a wonderful team.' 
For more information call 020 7183 8388, or visit www.dental-focus.com
---