Dental Websites Designed Around Your Practice
Welcome to this week's article on Wonderful Websites Weekly. There is a great variety of dental websites designed to suit the theme and philosophy of the practice.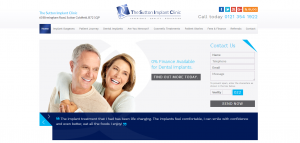 http://www.suttoncoldfielddentalimplants.com/
They have extensive experience in placing dental implants with outstanding success. The Sutton Implant clinic offers a fully comprehensive implant service using state-of-the-art equipment and techniques, all under one roof, so there is no need for you to go anywhere else.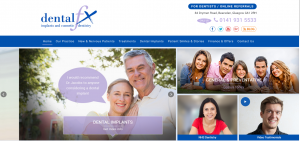 Based in Glasgow's Bearsden, all types of dental treatments are provided at the clinic with a special focus on cosmetic dentistry, veneers and dental implants. They offer a number of finance options which can be viewed at our patient and finance options page.
If you have any dental problems, then please feel free to call and they will help you. Patients with a dental emergency or in pain will be seen on the same day.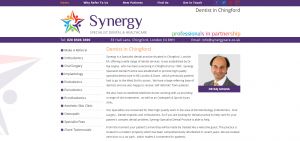 Synergy is a Specialist dental practice situated in Chingford , London E4, offering a wide range of dental services. It was established by Dr Raj Gogna, who has been practising in Chingford since 1989. Synergy Specialist Dental Practice was established to provide high quality specialist dental care in NE London & Essex, which previously patients had to go to the West End to access. We have a large referring base of dentists and are also happy to receive 'self referrals' from patients.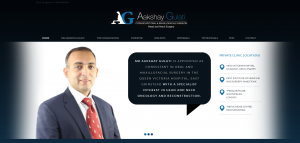 http://www.aakshaygulati.co.uk/
Mr Aakshay Gulati is a consultant oral and maxillofacial surgeon covering the geographical areas of Kent, Surrey and Sussex. He has a specialist interest in head and neck surgery and microvascular facial reconstruction, based in East Grinstead. Mr Gulati also has private consulting rooms located in Wimbledon (The Blue House), Kingston (New Victoria Hospital), Maidstone (KIMS) and East Grinstead (McIndoe Centre).
Common oral surgery referrals include dental implants, bone grafts, surgical extractions, wisdom teeth, mouth lesions, facial pain, TMJ problems amongst others. Facial skin lesions,biopsies and salivary gland referrals are also welcome.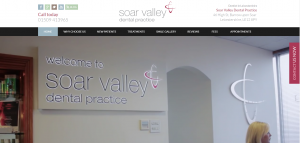 http://www.soarvalleydental.com/
Here at our practice, we provide you with the highest standard of care. We take time to listen and fully understand your specific requirements giving explanations, options and solutions based on mutual respect and trust.
We strive to offer a highly personal service, delivered with kindness and consideration. Our state-of-the-art surgeries are equipped with the latest technologies to give you, the patient, the best possible experience in a modern welcoming environment.
From a new patient consultation, treatments to regular maintenance and routine care, we want you to relax in our practice, confident that you are getting the best service from a caring team of dental professionals.
Come back next week for more great dental websites.
---