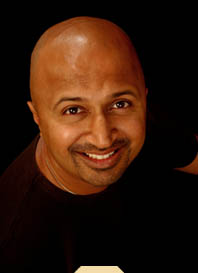 Dentistry has come on an awful long way in recent years. Not only can dentists now offer patients the very latest in short-term orthodontic solutions and tooth-coloured fillings, but now with the rise of the internet, practice teams now have a powerful new platform to market themselves to the world. Dr Jagmail Basrai (Dave to his patients) is Principal dentist at Chafford 100 Dental Care, Essex. In the late 1990s in the midst of the first dot-com boom, Dr Basrai realised that the internet was going to be an important part of his future marketing strategy. As such he chose to work with Krishan Joshi and the team at Dental Focus ® 'Websites for your profit' to build a website to really make his practice stand out.
'I knew the internet would be a massive thing, ever since the days of dial-up,' says Dr Basrai. 'So I decided to work with Krishan and his team to create my ultimate practice website. I said to him, "I want the best website you can ever do – I want my website to be better than all the other dentists in my area!" A tough mission for him but I think he achieved it. 
'To put together the design of the website, I sent Krishan links to all the sorts of websites I liked. I gave him a list of websites from all different occupations and professions that had things I liked in them. This allowed Krishan to see what I wanted and he created something around that.
'Branding is an essential part of my internet marketing strategy. The practice itself is called Chafford 100 Dental Care, but Krishan had the idea that we could work with my name and establish the brand around me, hence we set up the "Basrai" brand.'
Of course having a website with its roots way back in the late 1990s, Dr Basrai has been sure to keep his website refreshed regularly.
'Over the years I've had the website restructured a little bit to move along with the changing times. We're actually in the process of reworking it to make is more "mobile friendly" and to keep the design nice and fresh. Everyone now surfs the internet on their iPads and their iPhones so having a website that can be easily viewed by someone surfing from a mobile device is important.
'To help my website really stand out against my competitors we've been sure to incorporate a blog. I've been sure to keep this active over the years and have actually got nearly 400 posts on there. One thing Google likes is to have fresh content on the website. We also have it linked to an RSS feed, and we Tweet it as well.
'In my opinion Search Engine Optimisation (SEO) is the most important part of any website designer's role. You can get great website designers, but often they don't know SEO. The trick is to find one that knows both! Thankfully Krishan and his team are really knowledgeable in both these areas, and have helped create a fantastic platform for me to market my dental practice.'
With the internet now such a fundamental part of all our lives, Dr Basrai is a strong believer that all dental practices should have their own website.
'In the 21st century if you don't have a website then you're a dinosaur. You've just got to have one,' says Dr Basrai. 'Your website has to be engaging; it has to be captivating. Not only that but it also needs to be nice on the eye and has to be something you're proud of. It doesn't necessarily have to have all the bells and whistles, but it does need to capture someone's attention in a very short space of time.
'If you want to remain competitive in modern day dentistry, you need to recognise the importance of a practice website as part of your overall marketing strategy. This is because a website is like the sign outside your practice. So many people come to me through my website because I've put the time and effort into making my website work for me.'
As Dr Basrai is keen to point out, dental online marketing is the single-most cost-effective marketing strategy you can employ for your practice. If you haven't got a website already then consider this: your competitor either has one already, or is going to get one very soon. As Dr Basrai concludes:
'If you want to be successful online, you always want to be one step ahead of the competition – one step ahead of the curve. That's why you need to work with a web design team who are experts at what they do, and completely understand what it is you're trying to achieve. The team at Dental Focus ® basically put me on the map in terms of the internet, and I highly recommend them!'
 For more information call 020 7183 8388, or visit www.dental-focus.com