Designed to Attract Your Ideal Patients
For this week's edition of Wonderful Websites Weekly, we have 5 websites with lots of different styles in order to help attract your ideal patients. Take a look at some of the recently launched dental websites from our portfolio to see how they have designed to attract their ideal patients.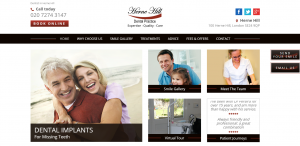 http://www.hernehilldental.co.uk/
Established in 1945 they have a long history of providing quality dental care to the local community and beyond. They are a modern practice fully equipped to the highest standard and provide a full range of state of the art dental treatments to suit each and every individual need whether you are looking for a more attractive smile or healthier teeth and gums. The practice aims to enable their patients to enjoy the benefits of healthy teeth and gums by providing comprehensive gentle dental care in a relaxed environment with excellent caring friendly and fully trained staff. Herne Hill Dental has been designed with a dedicated Central Sterilisation Room equipped with the latest technology that fully complies with new Department of Health Guidelines.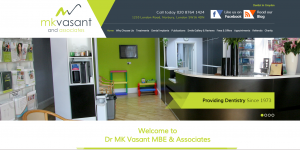 At the Dental Centre in Norbury, they offer general dentistry, cosmetic dentistry (tooth whitening, veneers, white fillings etc), restorative dentistry (crown & bridge, implants etc), treatment of gum disease, oral surgery (wisdom tooth removal etc), Preventative dentistry and hygienist care. MK Vasant has been established since 1979 and in this time has treated over 50,000 patients spanning across 3-4 generations. Their state of the art dental practice also has a dental shop to cater to all your dental needs.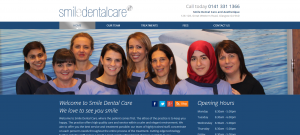 http://www.smiledentalcareglasgow.co.uk/
Welcome to Smile Dental Care, where the patient comes first. The ethos of the practice is to keep you happy. The practice offers high quality care and service within a calm and elegant environment. They aim to offer you the best service and treatment possible; their team of highly trained staff, concentrate on each person's needs throughout the entire process of the treatment. Cutting edge technology further aids the staff and as a result a great variety of treatment choice is available to their patients.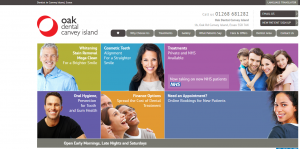 http://www.oakdentalcanveyisland.co.uk/
Here at Oak Dental Canvey Island they offer you the best of both worlds–traditional NHS dental treatments and the option of affordable Private Cosmetic Dental Treatments focusing on improving your smile. The wide choice of treatments means they can help you to maintain healthy teeth and enhance your smile. Their highly skilled team is committed to delivering consistent quality dental services of the highest standards in a modern, relaxed and friendly environment. Love your smile!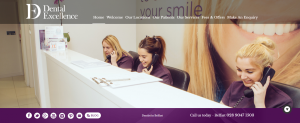 http://www.yourdentalexcellence.com/
At Dental Excellence, they have created a dental practice that offers the highest quality patient care and world class dentistry within a friendly, relaxed and inviting environment. They commit themselves to going beyond the ordinary. This long established dental practice has been serving the local community for over 50 years,treating generations of families. Dental Excellence's aim is to build on this tradition and introduce the very latest technology and techniques. The experienced team of cosmetic dentists take pride in creating beautiful, stunning smiles. If you are looking for advanced dental care for you and your family, or if you require a cosmetic smile makeover or a simple whitening procedure, be rest assured that Dental Excellence will exceed your expectations.
Come back next week for more great dental websites.
---