Harnessing The Power Of The Internet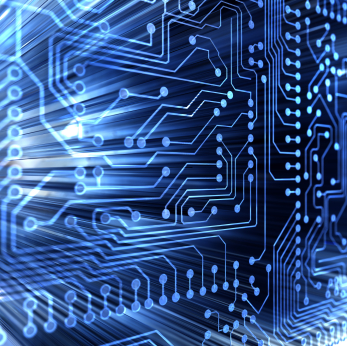 The internet has had a huge impact on dentistry – not least in huge potential it offers in the way of online marketing. But while more and more dental practices come to recognise the need for a strong web presence, many dental laboratories are still yet to make this same step. One reason for this may be the fact that for many dental laboratory owners, online marketing will seem unnecessary. After all, most work comes through long-established relationships with dentists that may stretch back many years. But with increasing competition both at home and abroad, can you really afford not to market your business online?
Cost-effective marketing
At its heart, one of the main advantages of a good website is the value it provides. Websites are without doubt the 21st century's single most cost-effective way of marketing within dentistry, and a website offer much better value than printing brochures, hiring PR agencies, or placing adverts in the press. Remember, almost everyone these days will have access to a computer, and for many people the internet is now the main form of communication. As such a website for your dental laboratory is an essential tool by which you can establish a solid online presence and reach out to potential new clients in a way that is both meaningful, and instantly accessible any time of the day.
You should also consider the fact that if you don't have a website, then chances are that your local rival either already has one, or will be getting one soon. This may give them a huge competitive advantage as the internet is now the primary means by which people search for goods and services. Phonebooks just don't yield the same results any more, and most people would rather put a quick search into Google or Bing than any other way of finding a business.
Making the most of your website
The most effective dental laboratory websites are eye catching, easy to navigate and contain plenty of high quality content to keep users engaged. As well as contact forms, referral details and a brief description of your business, you should also include client testimonials and examples of your work. Videos and pictures add a great deal of extra depth to any website, and a gallery of images showing completed cases can be a great way of showing exactly what you can do. You should also consider writing a regular blog or running a news feed to give updates on what you've been up to, and the services you can provide.
Trust the experts
Online marketing is no easy task, so it pays to trust the experts. To help you make the most of your dental laboratory website, Dental Focus ® 'Websites for your profit' can support you in all aspects of online marketing. They will be able to create a bespoke website that complies with GDC standards, and is fully compatible with mobile devices such as tablets and smart phones.  With Dental Focus ® you will be able to well and truly put your laboratory on the Google map!
For more information call 020 7183 8388, or visit www.dental-focus.com
About the author:
Alfie Jones aka the Guru is Project Manager at Dental Focus ® 'Websites for your profit'. Alfie has worked as a web designer, copywriter, college tutor and charity fundraiser in his time, and is called the Guru because he has a 'guru-like' knowledge of the web. As an expert in social media and website technology, Alfie is the first port of call for any dentist who is serious about their online marketing.
---