It does exactly what it says on the tin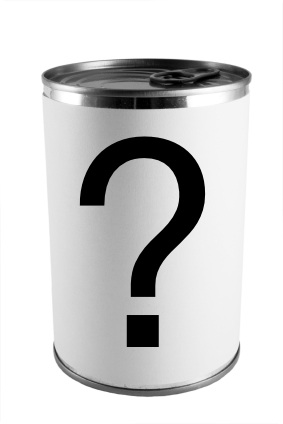 What is the primary purpose of a dental website? Rather like the packaging for a product tells us what's inside the tin (or pack), a dental website tells us what's inside the practice.
The designers' objective (whether of packaging or a website) is always to 'add value' to the contents, whether to an effective cleaning product or to an excellent dental practice. But how, you may ask? By emphasizing the positive 'points of difference' or the 'Unique Selling Points' (USP's). These can work for brands on both 'functional' and 'emotional' levels. We all try to make the 'great upward leap', a psychological term first coined by Adler, a close friend of Freud (but no relation of mine). Basically we all aspire to better things than we currently have, a nicer car, a new yummier chocolate, a better dentist. The purpose of a dental website is not only to tell the site visitor what a dental practice has to offer, but also to add value to it by drawing the visitor's attention to it's benefits. These could be the treatments, a special offer, the beautiful location etc. Each dental website is unique, featuring each individual dentist's logo, practice photos, staff details and treatments, creating an effective, unique 'brand presence'.
It is the primary, most cost effective form of marketing available to most dentists. Whereas a product in a tin may be a big brand (i.e. Heinz). This can rely on advertising, packaging, PR, website, sponsorship etc. Whereas the 'visible face' of a dental practice, is often the website and, maybe also, the actual practice with the sign outside it. But with the World Wide Web, you don't have to worry about distribution channels or national TV campaigns. A huge audience will see your dental practice, including somebody in Australia (if they wanted to). It is our job, to narrow this down, to target the right audience i.e. those living nearby who are interested in dental services.
It's our job therefore to make each dentist's website relevant to it's audience, by stressing it's benefits, location etc. No two practices are the same, 'one size does not fit all'. Marketing, psychology and design principals apply to the web, as with all forms of media, we strive to say exactly what the dental practice does 'on the website', but not 'on the tin'.
Adrian Adler is "the Wizard" at Dental Focus Web Design.

We'd love to hear from you and have a discussion – please leave a comment and rate us!

And remember to subscribe to our blog by e-mail so you can get all our dental marketing ideas immediately – Internet Marketing Secrets of "the WOW websites that find you and convert you!"

If you would like some free advice, Email Us or call 020 7183 8388.
---