Odonti Exhibition Brighton & DIY Recruitment

Remember to get down to sunny Brighton extra early this weekend for this summer's super attraction: Odonti 2012. Brighton, you already know you're going to have a good time. 🙂
I'm speaking and sharing my secrets (as well as Chris Barrow's) at 10am this Friday 13th. Hope to see you at my lecture, its always different and always special for those attending.
This time I will track the patient journey on the web starting from word-of-mouth recommendations, advertising campaigns and Google Page 1 searches. I will also explain Chris Barrow's infamous 7 Ps of successful websites and add 4 more Ps to fully understand the concepts of trust and call-to-actions in an 24/7 Internet savvy world. And more…Click here to check out the Odonti programme and register now.
I will have Dan the Genie, Adrian the Wizard and Gav the Surfer (DentalFocus® Assemble) to meet everyone, take photos and sign autographs. We'll be wearing the black uniform and giving out complimentary hugs. Get your free hug before they run out. Hug early to avoid disappointment.
I am especially excited to listen, meet and have dinner with Jimmy Wales, special guest speaker and Founder of a Wikipedia. I bet he knows everything. 😉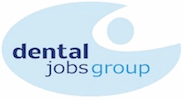 Recruiting for job vacancies?
Advertise all your jobs on the Dental Jobs Group (DJG) from just £27.50 using my 50% promotional code. Your job advert is then automatically shared across the entire group of job boards for free i.e. Denplan Jobs, BADN Nurses Assocation, BADT Therapists Association, ProDentalCPD, careers4dentists, Blue Sky People and more. Do-it-yourself (DIY) recruitment.
www.dentaljobsgroup.co.uk
Get in touch, if you want to:
Get free entrance to all Odonti conference lectures. I know the bouncer and he'll let me sneak in 5 friends. Do you want your name on my VIP list?
Get a Blog for your website.
~ Content growth for the best Google rankings is more important than ever.
Make your homepage iPhone/iPad friendly. Otherwise you're losing patients with a blank website.
Create your own PracticeBox dental website from just £60+vat per month. Affordable DIY when time is not money. www.practicebox.com
Request the Dental Focus Exclusive Website for personal customer service when time is money. www.dental-focus.com
Krishan Joshi is "the Master" at Dental Focus Web Design.

Remember to subscribe to our E-Newsletter.

If you have any questions or need help, email us or call 020 7183 8388.



---