Personalising your social media channels and ensuring the content reflects your practice will guarantee that you stand out as a cut above the competition. The 7P's coined by Coach Chris Barrow will give you the tools to engage and connect with patients. This addresses Profile, People, Premises, Prices, Promises, Proof and Products.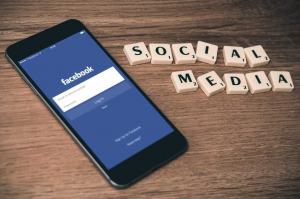 Profile – The look & feel of your brand and all need to be conveyed on your social media. This persuades audiences your practice is right for them.
People – This involves individuals that work in the practice. Team photos and videos should be professional, happy and demonstrate good customer service. These are fantastic ways to showcase different personalities and characters. In turn, it forms a trusting connection with your patients and eases concerns.
Premises – Take advantage of social media by using photo's & videos to reveal the level of quality your practice has by flaunting patient rooms, technology and more. This helps by offering a safe and familiar environment for patients when they visit.
Price – Transparency with fees is extremely crucial as it ensures you attract the right demographic for your practice.
Promises – There is no better alternative than Social Media when it comes to showing the patient journey. Present the quality and standards of the practice using video's and/or photo's to set the expectations of current and future patients.

Proof – An excellent way to show quality is to display before & after photo's on your social media, as long as you have obtained explicit written consent from your patients. This helps to engage with more patients in your local community and helps to raise the profile of your practice to attract more patients.
Products – It is important to post about personalised treatments and special offers, which will differentiate your practice from the competition. You can engage with patients and build relationships through exclusive offers, running competitions, promoting new treatments and highlighting events.
Social media for dentists makes it easier to increase the visibility of your practice, connect directly with your patients and provide them with 24/7 unfiltered access to you.
If you want to increase engagement, build relationships and grow the visibility of your dental practice through Social Media, it is vital that you follow the framework of the 7P's.
Would you like to talk to us about Social Media for Dentists?
Book a FREE chat with Dom – our Social Media Guru
CALL: 020 7183 8388