The 7 Ps of Dental Marketing Websites

The Checklist For Personalising Your Website
The most successful clients set themselves apart from other practices by personalising their website.
See the checklist that clients have been using to achieve this:
Profile – brand, USPs, demographic
The look, the feel and brand all need to convince your specific target patient that this is the right place. Your USP's should be clear and the targeted visitor must feel compelled to stay and click in less than 5 seconds.
People – happy & approachable expert team
Dental practice websites usually forget customer service is visually represented through people that appear professional. You need to show the personality of a happy and approachable team with great smiles.
Premises – luxury & comfort
Virtual tours using professional photography or corporate video need to focus on the feeling of luxury and comfort, showing patients what they actually care to look at, such as impressive patient lounges, classy receptions and boutique wash rooms.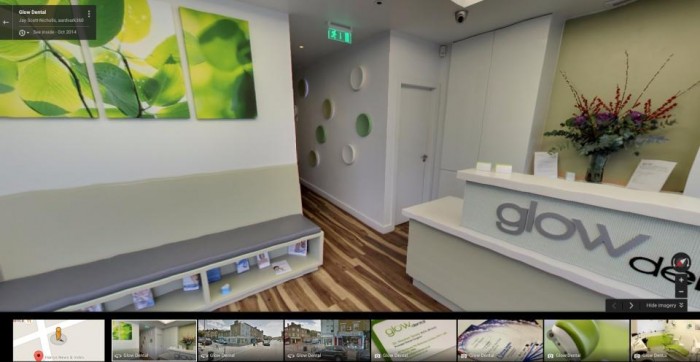 Prices – be proud of your prices
Dental practices generally attempt to show their fees online but are confused on the benefit that brings. It is important to appear either reassuringly expensive and/or great value for money to attract your correct target patient otherwise you will not stand out.
Promises – create patient expectations
Dental practices commonly forget that customer service has to be promised and the brand standards need to be stated. Patients need to know what to expect. This is all usually hidden and difficult to find or lengthy to read. Video and/or photography should be used to explain the patient journey.
Proof – case studies & video testimonials
You need before and after 'smile photos' to show clinical expertise and this means no blood, no gore, no metal, no tools and no retractors. You need full face 'smile photos' to show gratitude in your patient's eyes, and video testimonials to put 'word-of-mouth' on your website and deliver emotional encouragement.
Products – personalise treatments & experience
Dental practices are forgetting to differentiate their treatments. Websites tend to advertise the exact same services as other dentists so patients believe price comparison is the only difference. Personalising treatments and creating 'branded experience' packages are required to make you incomparable.
Get in touch with our team for guidance on personalising your website using
the 7 Ps Checklist.
---