Convert more leads into patients

What is DenGro?
Practice-friendly and designed for dentists. The DenGro CRM and marketing automation software helps dental teams capture, nurture and convert more of their treatments.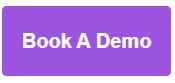 Dental Focus clients receive a 15% discount
With DenGro you can..
Collect leads automatically
DenGro pulls leads from your website and marketing activity, so you don't have to search to find them – you'll never lose a lead again.
Organise leads automatically
Leads are pulled on to DenGro's unique task based dashboard, ready for the team to follow-up and convert.
Know when you have a new lead, instantly
Real-time, new lead notifications tell you when a new lead has registered interest.
Forget about remembering to follow-up
Smart follow-up reminders help you understand who needs contacting, when and how.
Stay on track, keep converting
DenGro's unique task flow helps the team stay on top of tasks, follow up leads and keep momentum. Stay efficient and effective and keep converting.
Find out what's working, and do more of it
The reporting area gives you complete visibility and tracking; see where your leads are coming from, how much potential revenue is in your sales pipeline and how well are your team managing it
Book A Free Demo
Dental Focus clients receive a 15% discount

---