Dental Mobile Websites, What Clients Say!
As you know, we have now started developing over 100 Mobile Dental Websites for our most forward thinking clients who understand the urgent need for a Fast-Action Mobile Website that downloads just the hottest pages within 3 seconds when patients are "on-the-go" with slower mobile speeds. Well, what are clients saying?
Chris Neve of Queens Park Dental Team said,
"In a constantly changing promotional world we need to keep ahead of the competition and mobile is where it is going. We have had great results from our Classic website and with this fast mobile website we will attract the mobile web user as well."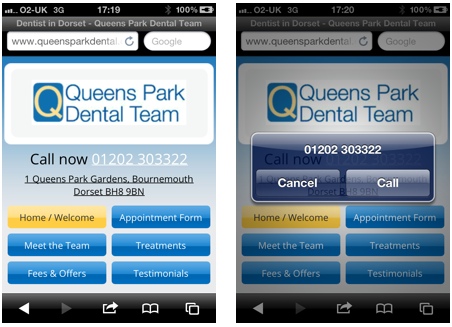 Chris' mobile website has Fast-Action "click-to-call" buttons
Perri Sansi of Church Road Dental said,
"I find I'm using my phone all the time now for browsing and found my own website a nightmare to navigate. Dental Focus offered me a new mobile phone website within 2 weeks. The whole team is delighted with the result- I'm sure patients will be too!!"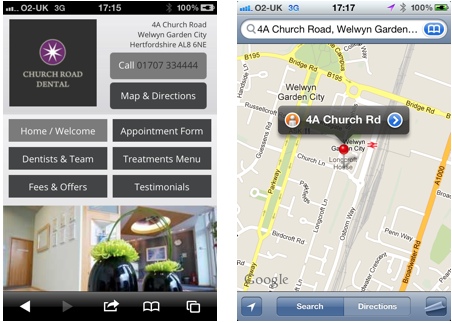 Perri's mobile website has Fast-Action "click-for-directions" buttons
Read our previous Blog Article on Mobile Dental Websites to know what problem it solves.
There are a limited number of slots for development this month. Don't miss out!
Call Alfie now on 07944267445 to get your Mobile Website launched in just 2 weeks.
---