BDTA, Chris Barrow & money4dentists
Dental Focus Web Design had a super fun and intense 3 days at this year's BDTA Dental Showcase. We were extremely proud to launch Chris Barrow's new Dental Business Club website and Richard Lishman's new money4dentists website. Watch their super sized video testimonials below…
Chris Barrow's new website is the result of everyone at Team CB working together 🙂 including myself, Krishan Joshi (master website design & planning), Cathy Johnson (branding & graphic design), Kim Black (iPhone app, blog & ezine setup/integration), Phillippa Goodwin (PA & content organiser), Jem Patel (corporate film / video production), Marita Kritzinger and Brendon Macdonald (blogging, facebook/twitter, social media management). www.coachbarrow.com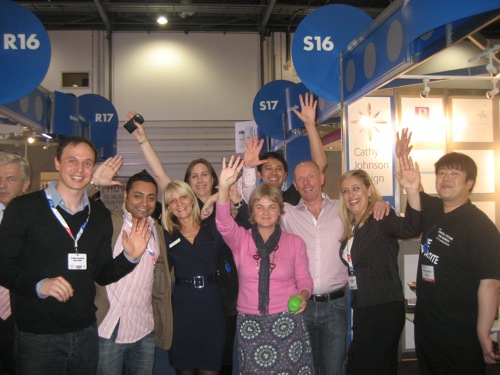 Richard Lishman's new website is the result of too many half pints… ha ha! 🙂 But seriously, if you want to save money or save tax (who doesn't?) then check out Richard and his team at www.money4dentists.com – A big thank you to the super friendly money4dentists team for their kind hospitality, jokes and sense of humour… as well as putting me up at their swish hotel throughout the BDTA Showcase!
We launched many other websites at the BDTA Showcase, which I'll blog about soon.
Watch this space!

Krishan Joshi is "the Master" at Dental Focus Web Design.
Become his friend on Facebook – www.facebook.com/DentalFocusWebsites
Remember to subscribe to our Blog of Secrets so you can get the latest dental marketing ideas and video tips immediately by e-mail.
If you would like some free advice, Email Us or call 020 7183 8388.
---