New Website Launch – Joe Oliver Dentist
A profoundly experienced cosmetic dentist, Dr Joe Oliver has treated over 30,000 Veneers cases! So he needed a website that would pay tribute to his legacy of smile makeovers and cosmetic dentistry cases.
His new website, http://www.joeoliverdentist.co.uk/, showcases not only his fantastic case studies but also his patient testimonials and celebrity smiles.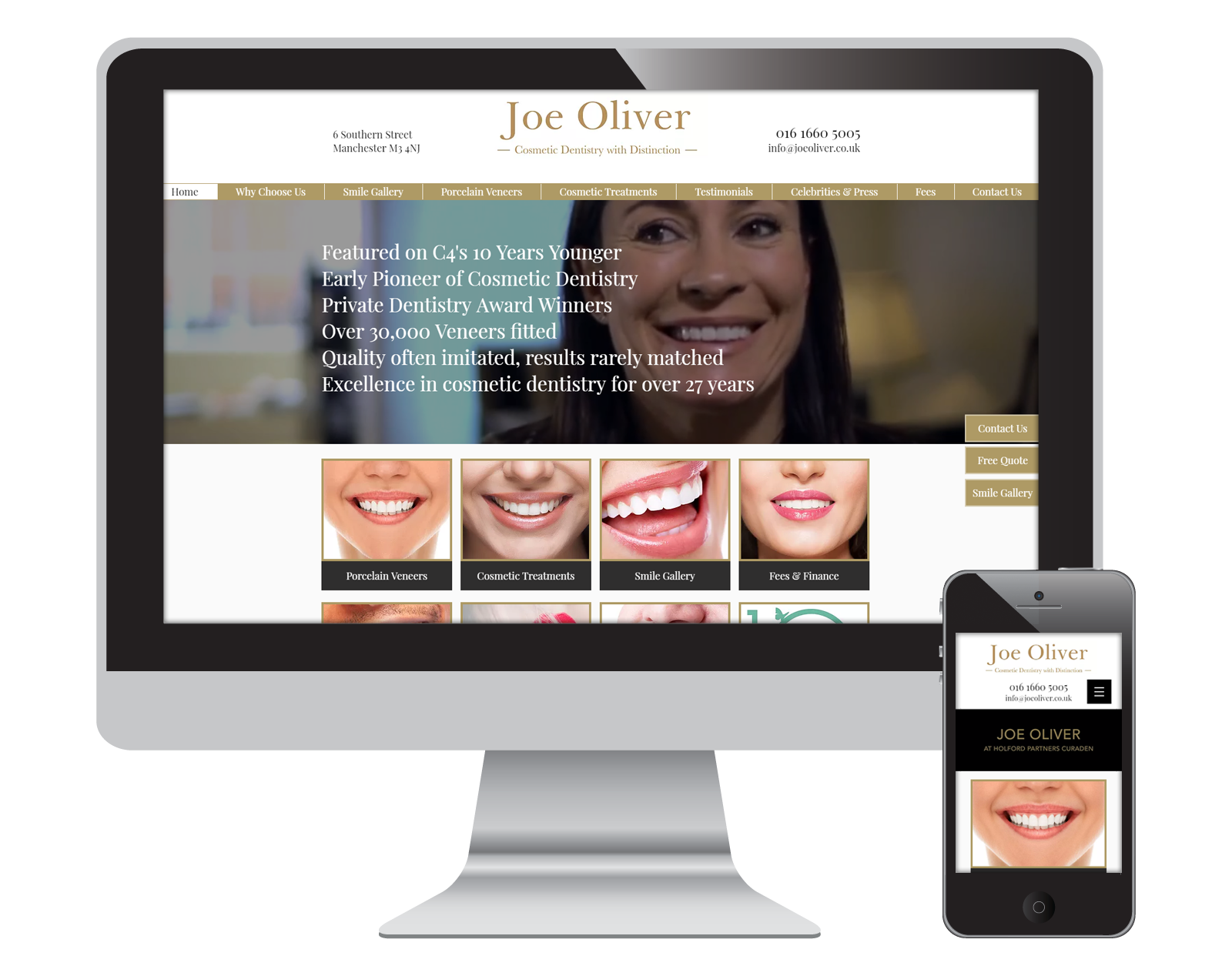 Come back soon for more new dental website launches from the Dental Focus team.
---