Wonderful Websites Weekly
For this week's edition of Wonderful Websites Weekly, we have 5 websites with lots of brilliant features to help dentists attract new patients. Take a look at some of the recently launched dental websites from our portfolio to see what's new in digital dentistry.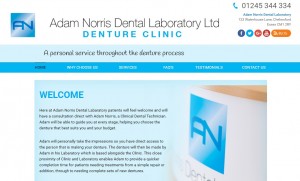 http://www.adamnorrisdental.co.uk/
A comprehensive dental lab based in Chelmsford, Essex, Adam Norris Dental Laboratory Ltd offer patients looking for dentures a fantastic service. Their slogan is "A personal service throughout the denture process", and their website is full of fantastic information and FAQ's for patients to explore. The design of the site is minimalist with brilliant splashes of colour to pick out the practice's branding.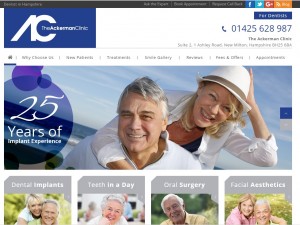 http://www.theackermanclinic.co.uk/
With 25 years of implant experience, The Ackerman Clinic based in Hampshire is a known for providing a fantastic dental service to its patients, especially those looking for missing teeth solutions. The website has some excellent testimonials from patients who have had treatments, as well as some impressive case studies of before and afters in the Smile Gallery section. These provide great chances for patients to see the results.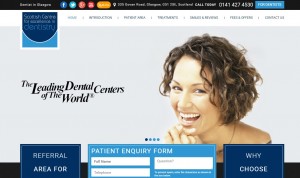 http://www.scottishdentistry.com/
The Scottish Centre for Excellence in Dentistry is a beautiful, modern website with lots of great features for patients. Their website has a great section "For Dentists" where secure online referrals can be made, making it easy and simple for referring dentists. The site also has some great ways for patients to contact the practice, with simple forms and easy to find contact details.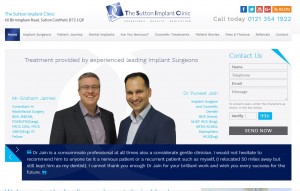 http://www.suttoncoldfielddentalimplants.com/
With a scrolling Smile Gallery at the bottom of their site, The Sutton Implant Clinic really put an emphasis on the results of dental implant treatment. They also promote the dentists who are at the practice, in order to create a connection between the practice and the patient through the website. The colours are sleek, and the design is crisp, which complements the branding of the practice.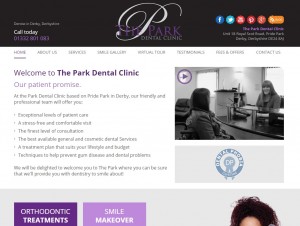 http://www.theparkdentalclinic.co.uk/
Offering a huge range of treatments, including dental implants, orthodontics and general dentistry, The Park Dental Clinic in Derby is known for providing patients with great choice and exceptional customer care. Their testimonials from dental patients are a great read, as are the video testimonials which are particularly interesting for patients looking to learn more about braces and the treatment journey.
Come back next week for more great dental websites.