Take a look at some of our favourite dental websites which have recently launched. All types of style and design have been incorporated for a range of practices and referring dentists, and the results look great!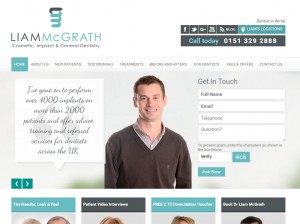 Offering Cosmetic, Implant and General Dentistry, Dr Liam McGrath's new website is a fantastic blend of stylish design and useful information. As a referring dentist, it was essential to make sure the design complemented the content, so that dentists and patients alike would enjoy their experience.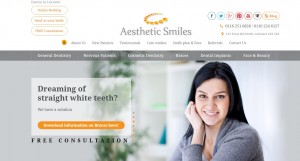 http://www.aesthetic-smiles.co.uk/
Aesthetic Smiles is a modern, friendly dental practice located in the heart of Leicester. Their sleek design and vibrant colours offer a beautiful user experience for their patients. They also offer a function for users to send in their smiles via an online form!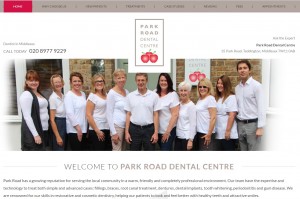 http://www.parkroaddental.co.uk/
With a fantastic use of apples from their logo, which is carried through the website design, Park Road Dental Centre based in Teddington has a minimalist approach whilst offering a beautifully modern feel. Their fantastic team pictures really show off the character of the practice, whilst revealing the caring nature of the dental care available.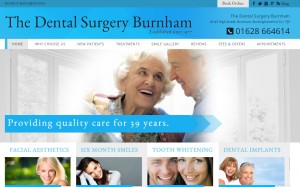 http://www.thedentalsurgeryburnham.co.uk/
Established 39 years ago, this dentist based in Burnham, Buckinghamshire has opted for a really interactive feel for their website, with great animation and lots of options for patients to find information.
They have also integrated their online booking system in order to get the most out of their website.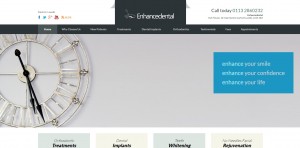 http://www.garforthdentalpractice.co.uk/
Enhancedental are based in Leeds, and offer a range of cosmetic dentistry, facial aesthetics and general treatments. With a patient base of over 5000, their expertise and care is a winning combination, as is their stunning site.
Their website makes it really simple for patients to get in touch, whilst having a range of pages offering great content about dental treatments.
Come back next week for more Wonderful Websites.
Tags: Dental Websites, Website Design, dentistry