Word of Mouth Dental Marketing
Why telling your patients about your practice website may be the best marketing move you make this year
To be successful in modern dentistry you don't just need to be a good dentist, but you also need to be a good businessperson as well. With competition for patients more fierce than it's ever been, you should aim to target your marketing efforts in order to maximise your exposure to the right patients, in the most efficient and cost-effective manner possible.
With the internet now such an important feature of many people's lives, there can be no escaping the need for a well designed, carefully crafted practice website that reflects your business values and the image you want to convey. Indeed an exclusive practice website that's perfect for you will act as the 'ultimate shop window' – one that's open 24 hours a day 7 days a week and even works for you when you're not working!
One of the most remarkable things in this age of the internet is that many practice teams don't ever talk about their website. If you don't talk about your website then ask yourself, why not? For the most part, the main reason people don't talk about their website is because they're not proud of it. If you're not proud of it then it's not doing a good job for you, and it's not reflecting your business adequately. If your website is something you're not happy with then what are potential patients going to think!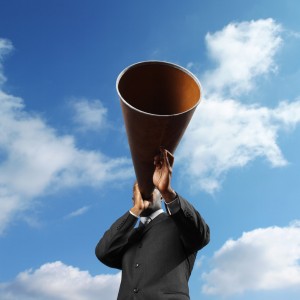 The first step to good marketing then is to invest in a good quality website. This website needs to be exceptional; it needs to be exclusive. It also needs to be accessible to as wide a range of people as possible so needs to be optimised for mobile devices such as smart phones and tablets. It is also absolutely crucial that the content that appears on your website is of the highest quality. This means your content should be well-written, it should be informative, and it should be specifically tailored to you. After all, why else do people visit websites other than to digest information? The better the quality of information on your website, the longer people will stay on your site, and the higher up the search engine rankings your website will appear!
So once you've established yourself an excellent website that you can be proud of, the next thing you need to consider is how you're going to tell people about it. This is perhaps the single most important thing to consider after setting up the website in the first place, as quite simply if no one knows it exists, then Google won't rate it very highly, and potential new patients won't be able to find it very easily.
One effective strategy here is to make sure you tell patients directly about your website. When a patient is happy with the treatment they've received from you, why not spend an extra 20, or even 30 seconds of your time just to tell them that if they're happy with the treatment to post a short testimonial on your website, or even just share your website link on social media. It doesn't take much for you to do this, and if you do, that's a remarkable amount of free advertising you've just received for your practice. The more people you can get to share your website or talk about your practice online, the more people will search for you and visit your site. The more people who visit, the higher Google will rank you so the spiral will continue to grow.
While you're spending time building your practice's profile online, it's a good idea to think about your social media activity. Can patients 'check in' to your practice on Facebook? If not, then it's worthwhile setting your practice as a location. Of course not all your patients will want to use social media to document their movements online, but those who do will again be providing you with free advertising whenever they come for a check-up. Tie this in with an active social media presence, with regular status updates and Tweets and your practice will be well on the way to growing its online following and will reach far more people than ever before!
A famous advertising campaign once said 'it's good to talk'. When it comes to your practice's marketing strategy, there can be no better advice. To make your practice the biggest success it can be, you really do need to embrace the new online culture, and remember that even the smallest things, such as spending time to remind patients about your website can make a whole world of difference to the exposure you receive. To make the most of your practice's marketing efforts, use the internet marketing services and experience of Dental Focus ® Web Design. They can guide and support you on the best ways to make your practice an online success.
Adrian Adler is "the Wizard" at Dental Focus Web Design.

Remember to subscribe to our E-Newsletter.

If you have any questions or need help, email us or call 020 7183 8388.
---