Join us at the 15th Annual Mouth Cancer Walk "from Home to Home"

The 15th Annual Mouth Cancer Walk "from Home to Home" is here for the next 2 months!
Please share, get involved and get started at
Organised by the Mouth Cancer Foundation, the charity setup 16 years ago by my father Dr Vinod Joshi, Consultant in Restorative Dentistry.
Together we have all been walking for Mouth Cancer every year in Hyde Park London with thousands and thousands of supporters since the very beginning to raise support and awareness because early detection saves lives!
This year, Walk a total of 10KM, as many times as you like, on your own or with your family and pets, around the comfort of your own home, garden or local area! The charity is encouraging as many people as possible to take part in this FREE 10 KM sponsored walk between Saturday 3rd October and Monday 30th November 2020.
This year we are holding the walk throughout Mouth Cancer Action Month to raise as much awareness as possible.
One of the best ways to get your patients and community involved especially local press, media, radio is to lead and support the Mouth Cancer Walk and Mouth Cancer Foundation charity over the next 2 months!
Please see the flyer below for more information.
Regards,
Krishan Joshi
Founder & Founder, Dental Focus Websites 
Co-Founder & Trustee, Mouth Cancer Foundation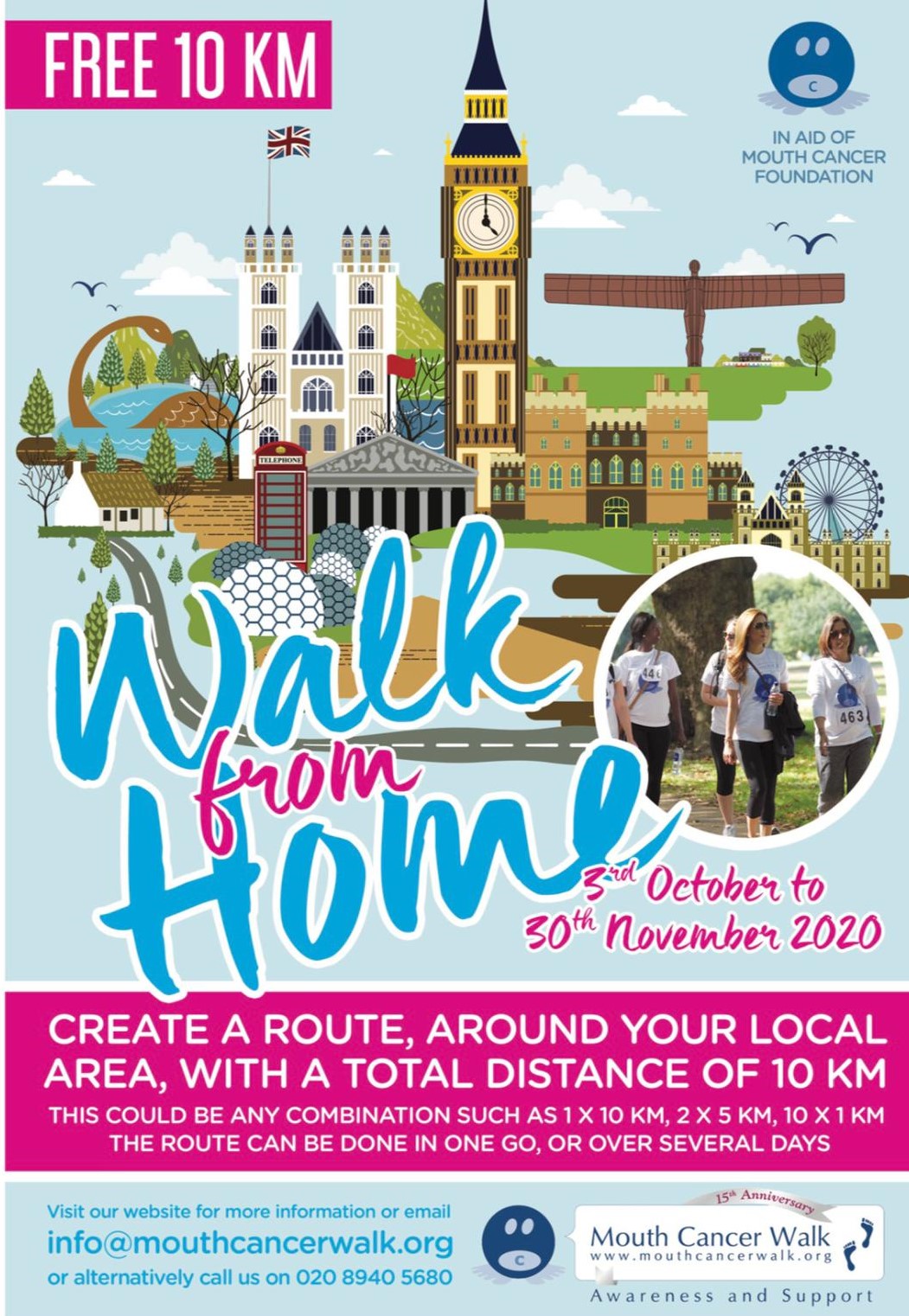 ---