New Website Launch – Ace Dental Harrow Weald
Part of the Ace Dental group of practices in North London, this newest addition in Harrow Weald is a compact but impressive dental website that follows the gorgeous branding of Ace's main website.
The website is interesting for its longer and fewer treatment pages, which showcase the main treatments of the practice depending on their dentistry category.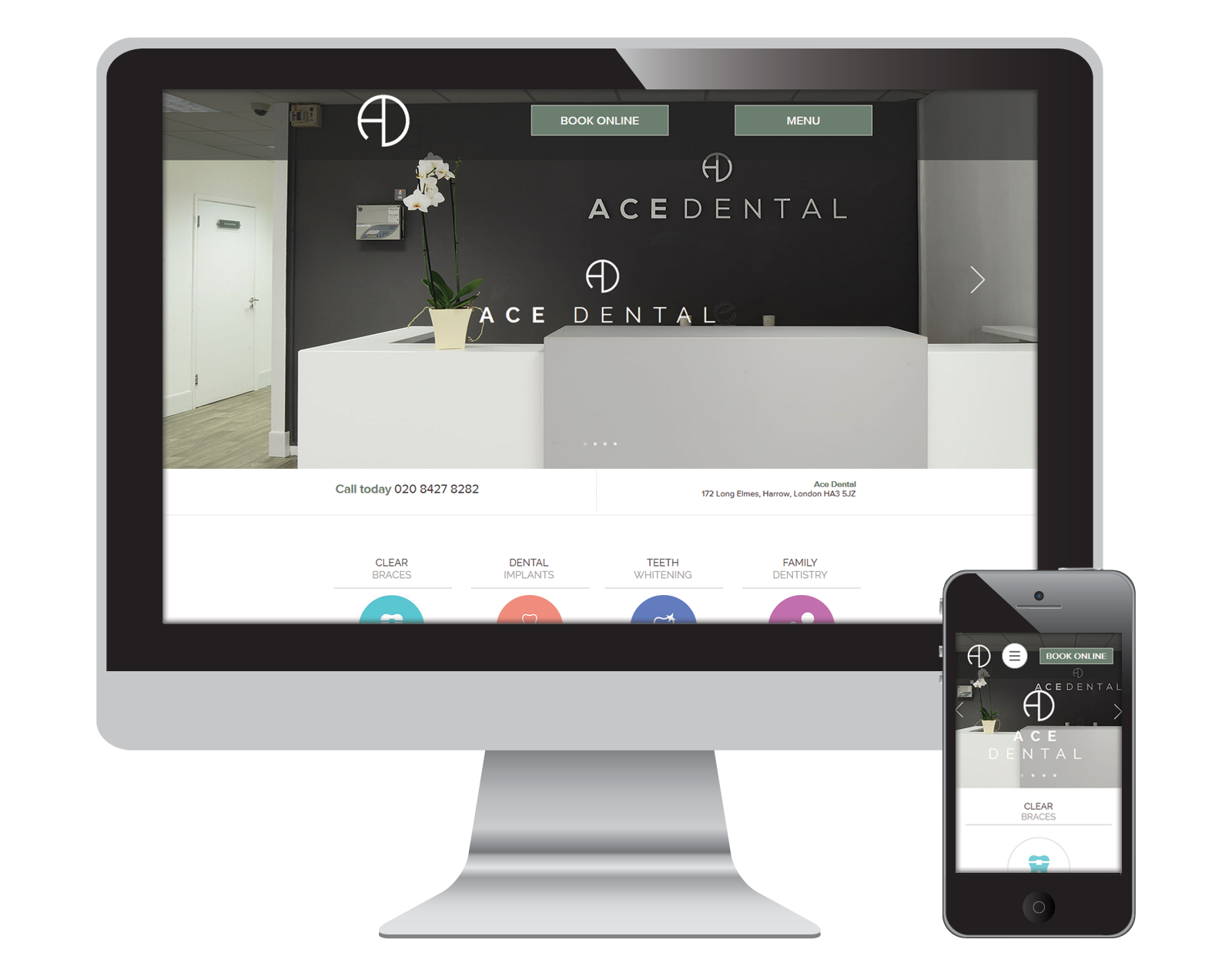 Make sure you come back soon for more dental website launches.
---